A Fate Worse Than Death by Jonathan Gould
To map these literary world stops, Google Maps has been used at every turn so, when presented with an entry for 'Heaven', we used Google for consistency. Enter 'Heaven' into Google and you'll receive this result but actually, for the purpose of this stop at any rate, we're going off map today…
Mapping the Book
About the Book
About Jonathan Gould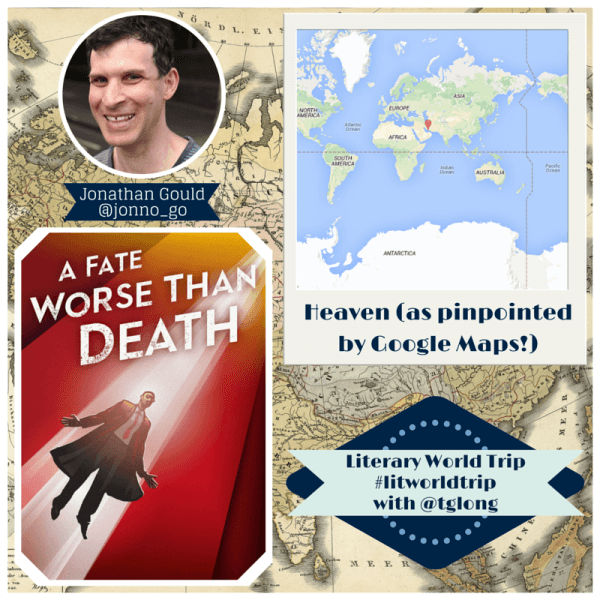 Book/Scene Location: Heaven
What happens there? Private investigator Jimmy Clarenden finds himself in Heaven after messing up one case too many. Little does he know that God has actually summoned him up for a very special job – His son (the other one) has gone missing and it's up to Jimmy to crack the case.
Excerpt
"You really think you can tell us that you've just died and gone to Heaven. Come off it, Jimmy. Anyone who looks at you can see you're not Heaven material. You're here for some other reason."

I shrugged. "So maybe I am."

Her eyes widened. "So you admit you are?"

"I admit nothing. I'd just like to know why it's such a concern of yours."

"It's no concern. I just thought I might be able to help you, that's all."

I laughed. "You really want to help me? You're a saint."

"Actually, I'm an angel."

"Okay, Angel, if you really want to help me . . . " She angled her head towards me. " . . . Tell me where in this God-forsaken place I can have some fun."

Back went the head. "What do you mean, fun?"

"You see, that's the problem. Nobody here seems to have any conception of how to have fun."

"You don't know what you're saying."

"I know what I'm saying all right. Heaven is a morgue. I could have more fun in an old person's home. I haven't even been here a day and I'm already sick of it."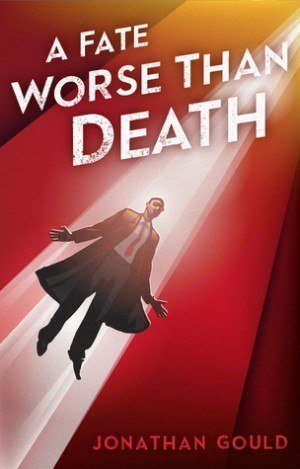 Jimmy Clarenden's last case didn't end well. Cut down in a hail of bullets, he's now found himself at the Pearly Gates. Jimmy is no saint, so he's stunned to learn he's been summoned by God to take on a highly sensitive job. God's son (the other one) has gone missing and it's up to Jimmy to crack the case.
His investigations lead him to an unlikely cast of suspects — femme fatale angels, jaundiced journalists, even the heavenly gatekeeper, St Peter. But what Jimmy uncovers is enough to shake the foundation of Heaven and Hell.


Have you enjoyed this book or any other titles set in Heaven? Let us know in comments!
Literary World Trip: Giveaway

Spread the word and keep stopping by each day to Tweet about the world trip for extra chances to win.