This week I am joined by Lene Fogelberg, author of Beautiful Affliction. There is really no better way to introduce Lene than to share the heartfelt and utterly deserved praise I offered for her beautiful book:



Please stop throughout the week as Lene shares a wonderful guest post, an excerpt, plus poignant and stunning quotes from the book. You could also win a $25 Amazon gift card by taking part in the giveaway below.
I hope you enjoy this week with Lene Fogelberg as much as I have enjoyed her breathtaking story.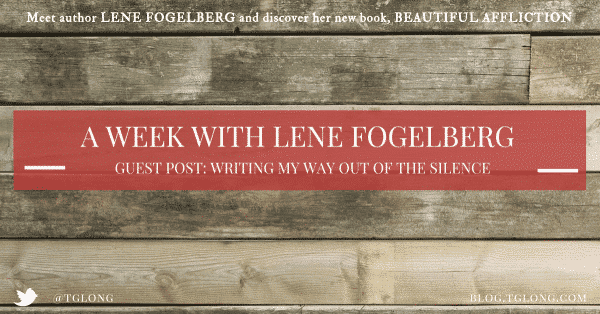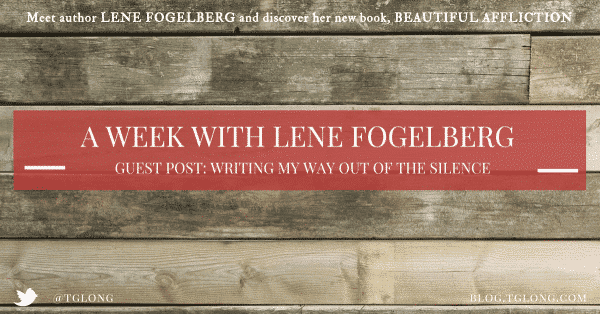 I grew up in a small town on the ocean in the south of Sweden, but both my parents come from long lines of "Norrlänningar" or "Northerners". Northerners are known for their silence, for never speaking a word more than they need to, and that word might very well be a simple drawing in of air, like an inverted single whistled note. This is not really a word at all, and can mean anything from "yes" to "maybe" to "I totally agree" to "You don't say" to "I can't believe it!"
I remember when I was young, asking my dad a question and then waiting and waiting for an answer that never came. After a while I got mad and stomped to my room, thinking he ignored me. How surprised I was when he found me later and delivered the answer, long after I'd forgotten about the question!
My love for the written word was nurtured by this inherited silence. In school, my teacher told me: "Speak up, Lene, or we can't hear you." While spoken words came to me with difficulty, written words danced lightly as feathers on the page. I loved to read and made weekly visits to our small town library, the bicycle ride home always wobbly with the heavy pile of books on the rack. My rides were accompanied by something else: a strange pressure on my chest, a lingering heaviness when I breathed, pulling the damp ocean air into my lungs as I pedaled down the cobblestone streets.
Even at a young age, I felt a sense of urgency. Like I wouldn't live long and needed to live life to the fullest every day. Maybe this made me notice small things: spring flowers by the side of the road, the way my grandmother brushed away people but secretly longed for hugs (I hugged her every time I saw her), how trees seemed to shed tears when the snow melted. I started to scribble down poems in my small notebook and dreamed of one day holding a book in my hands with words in it that came from me, something that would perhaps last after I was gone.
Growing up, it became an increasingly burdensome task to navigate around all the accumulating things I couldn't do: dance, sing, take the bus, go to places that required climbing stairs. Later, I joyfully but with difficulty, gave my remaining strength to a wonderful husband and two young daughters. For by then we had realized I would never be able to get that university degree I had been studying for (the classroom was on the second floor and there was no elevator) and we politely declined most social gatherings, since unnecessary interactions just took too much out of me.
It became excruciatingly apparent that I was dying—the pressure on my chest, the difficulty breathing, the debilitating fatigue, the migraines—even though I was only in my late twenties. I visited doctor after doctor, but they only told me I needed to "think positive". Reading and writing were among the few things I had strength enough to enjoy and they became my refuge.
And then everything changed.
My husband's employer offered him a position in the US, and they needed him urgently: within a couple of months we had relocated to Radnor, a small town outside of Philadelphia. We'll have a fresh start, we thought. We'll be happy here. The paperwork involved in the relocation was overwhelming, my husband spent many nights sorting through insurance policies, bank accounts, social security numbers. And then we needed to get physicals before obtaining new driver's licenses.
I was happy to see a female doctor, which had been a rarity in Sweden. But I didn't dare tell her of my symptoms, for fear of hearing that familiar label, "hypochondriac". But the minute she put the stethoscope to my chest, she said: "This does not sound normal", and she sent me to have an ultrasound of my heart.
It turned out I had a fatal congenital heart disease. It turned out I had lived longer with this disease than anyone the US doctors had ever seen. I had finally been given the words of my condition. It was a relief and a nightmare at the same time. Within weeks I was scheduled for open-heart surgery.
When I think back on what followed I am filled with such awe, humility and gratitude, that I can barely find the words. Never have I experienced more pain, or more beauty. The closest words I would choose to describe my experience is a miracle. A miracle that changed the way I looked back on my entire life. The years of pain and doubt shifted shape and became something else. A Beautiful Affliction.
I needed to sort through and understand the events leading up to my life being saved on another continent, so I started writing. There was really nothing else to do. Sometimes the stories you need to tell own you so profoundly that you can do little else than wide-eyed watch them unfold on the paper. Words shaped by memories; of faded childhood photographs, shy smiles, two small girls playing with their dolls on a blanket in the backyard. Stories grown out of the love of a man who made it a sport to do the laundry and the dishes before I did, fear of not waking up the next day, desperate prayers while kneeling down in the snow, miraculous answers to unspoken questions, heavy, inherited silence. It is like looking at a snow globe, but instead of glass, the stories live within the pages of the book, not silent anymore, but filled with all the noise and the clutter and the mess that make life beautiful.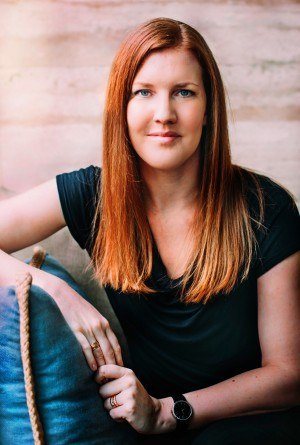 Growing up in a small town on the Swedish West Coast, Lene Fogelberg developed a love of poetry and reading, nurtured by the enchanting surroundings of her childhood; deep woods, fields, and ocean.
Fogelberg went on to study Foreign Languages at the University of Gothenburg: among them English and French as well as Literature and Creative Writing. She also studied German in Germany and Creative Writing at the Stockholm Academy of Writing.
Always curious, Fogelberg has embraced opportunities to live abroad, in Germany and the USA. Shortly after moving to the US it was discovered, by luck of circumstances, that she was in the last stages of a fatal congenital heart disease. Within weeks she underwent two life-saving open-heart surgeries and began the long battle of recovery. Now she is well and grateful for every day with her husband and two daughters. She is currently living in Jakarta, Indonesia.
An award-winning poet in Sweden, Fogelberg has always felt drawn to writing in English and switched language when writing the memoir BEAUTIFUL AFFLICTION, to be published by She Writes Press September 2015.
Website
Facebook
Twitter
Amazon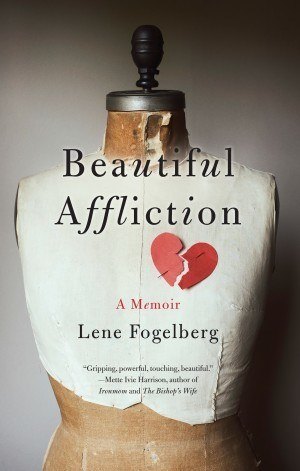 The riveting true story of a young woman's struggle to raise a family while her body slowly deteriorates as the result of an undetected fatal heart disease.
Lene Fogelberg is dying―she is sure of it―but no doctor in Sweden, her home country, believes her. Love stories enfold her, with her husband, her two precious daughters, her enchanting surroundings, but the question she has carried in her heart since childhood―Will I die young?―is threatening all she holds dear, even her sanity. When her young family moves to the US, an answer, a diagnosis, is finally found: she is in the last stages of a fatal congenital heart disease. But is it too late?
Unflinchingly honest and often harrowing, Beautiful Affliction is an inspiring account of growing up and living on the verge of death―and of the beauty, harshness, loneliness, and, ultimately, unbending love that can be found there.
Amazon
Barnes and Noble
Twitter


a Rafflecopter giveaway
Stop by tomorrow for more from Lene Fogelberg and her book, Beautiful Affliction