Most weekdays I'll be sharing new images and quotes that have inspired me. I'll be posting the full set here each week to share the words and pictures that caught my eye this week.
Margaret Mitchell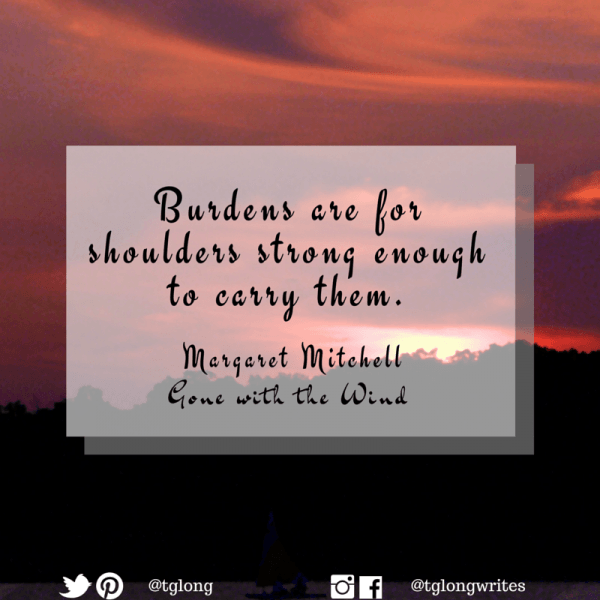 Burdens are for shoulders strong enough to carry them.
~ Margaret Mitchell, Gone with the Wind
Marion Zimmer Bradley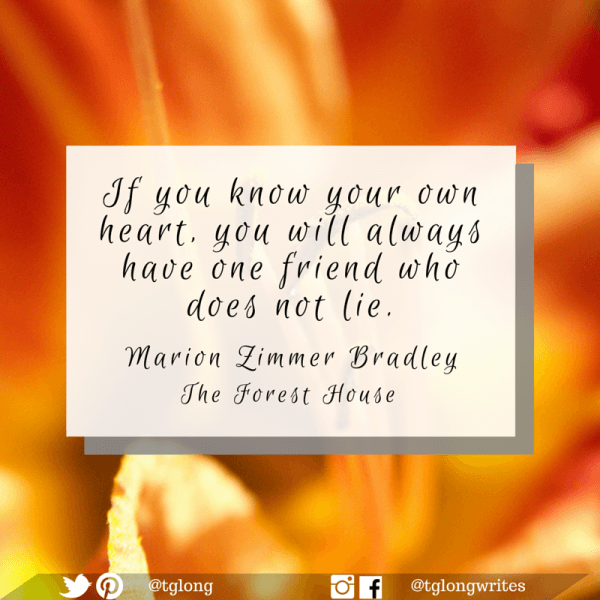 Remain true to yourself, child. If you know your own heart, you will always have one friend who does not lie.
~ Marion Zimmer Bradley, The Forest House
J.M. Barrie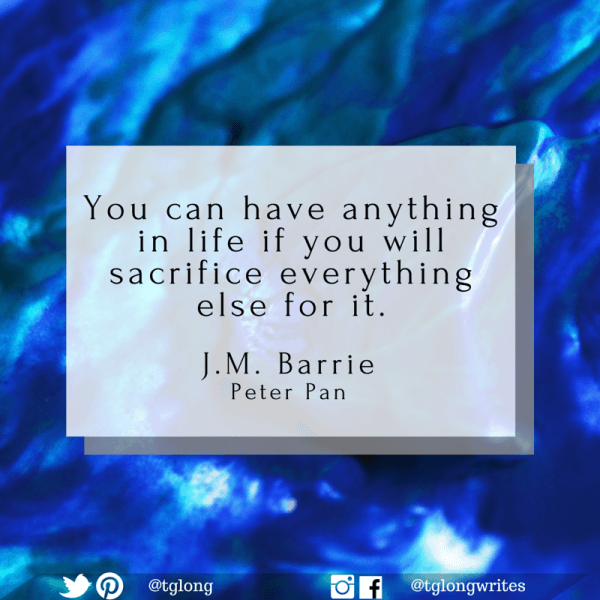 You can have anything in life if you will sacrifice everything else for it.
~ J.M. Barrie, Peter Pan
Gary Paulsen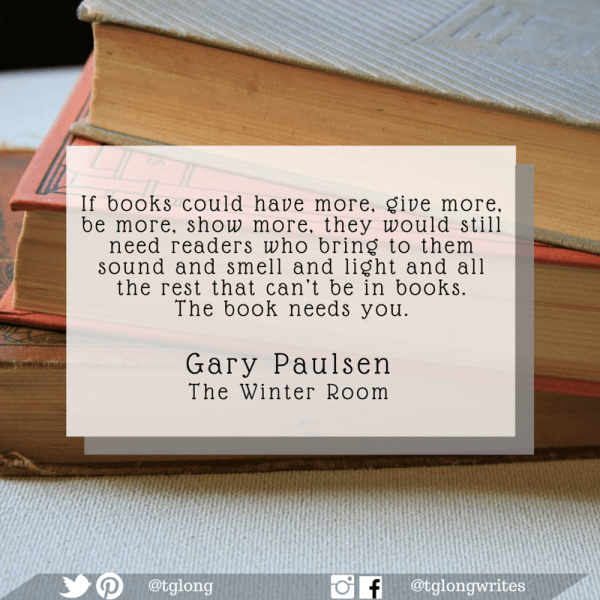 If books could have more, give more, be more, show more, they would still need readers who bring to them sound and smell and light and all the rest that can't be in books.
The book needs you.
~ Gary Paulsen, The Winter Room
Sarah J. Maas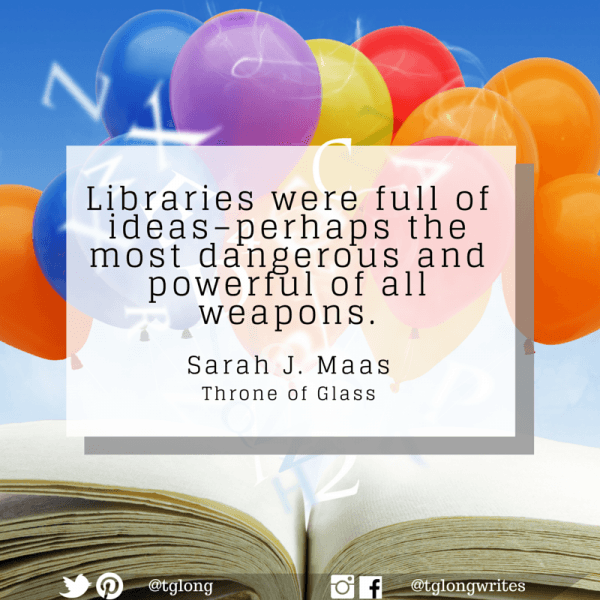 Libraries were full of ideas–perhaps the most dangerous and powerful of all weapons.
~ Sarah J. Maas, Throne of Glass
What's inspired you this week?