Food in Fiction (#foodinfic) is a month long celebration of food featured in books. Authors and bloggers have shared their favorite books or their own work, helping to build a fantastic menu. On Day One, I shared some excerpts from In Leah's Wake, giving a glimpse of the role food plays in the book. From here on, authors and bloggers will take center stage and I hope you'll stop by throughout the month to see their submissions, share the posts and enter the giveaway.
Food in Fiction: Day Thirteen
ROAST BOAR (from Werelord Thal: A Renaissance Werewolf Tale by Tracy Falbe)
On the Menu
About the Book
About Tracy Falbe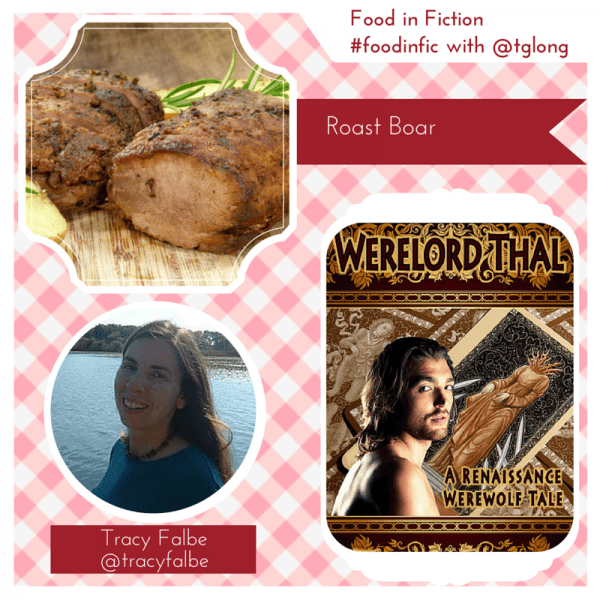 Food/drink mentioned:
Roast boar
Who is eating? Why? What is the occasion? Thal and the many guests of Lord Patercek are eating a banquet at his castle. They are celebrating the slaying of the big boar that has been rooting up local fields and the arrival of the talented Venetian musicians in Thal's company.
Excerpt
Thal was very impressed with the presentation of the roast boar. Herbs sprinkled its crispy brown skin. A bundle of dried fruits was dripping from its mouth. Roasted baby carrots and turnips were piled along the flanks of the great animal. Its meaty bulk was spread out on a pile of sausages that had cooked inside it.

Six men carried out the boar on a monstrous platter that was set down on a table equipped with many plates, knives, and rolls of bread. The guests exclaimed happily at the presentation of the main course. The double doors to the castle yard were open and the crowd of serfs banqueting on outdoor tables cheered as the meat course came forth. They would be last in line for the boar, and many would not get any, but there were other tables of roast ducks and pheasants and fish. Wheels of cheese were carved into countless slices and four kegs of beer were going to keep the common folk happy for a while.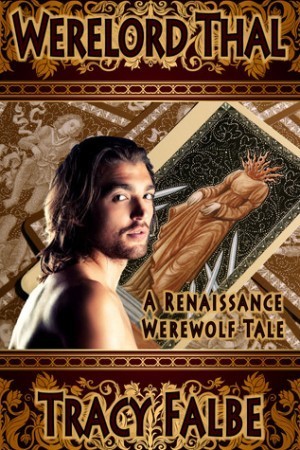 Thal is wanted for Devil worship and shape shifting but still boldly walks the streets of 16th century Prague. Jesuits hunt him. Mercenaries fear him. Musicians sing his praise, and women are captivated by his alpha swagger. Born of a witch and a sorcerer, he is summoned when his desperate mother casts the werewolf spell before facing torture and execution. Burdened with her magical call for vengeance Thal seeks the men that killed her. His hunt is complicated when the Magistrate's stepdaughter Altea Kardas crosses his path. Horrified that her community is burning women to death, she can confide her doubt and fear only to Thal. He desires her greatly but knows he will bring ruin upon her. Across Bohemia and beyond people who are different are labeled heretics in a restless world hobbled by tyrannical ignorance. The Renaissance has thrown the Holy Roman Empire into turmoil. Printed books are spreading radical ideas. Firearms are triggering a new age of warfare. And the human spirit is shaking off obedience. Thal embodies the ancient magic of the pagan past. He challenges a world conquered by a spiritual system that denies the flesh and forgets the Earth. And he awakens within Altea recognition of these truths. She believes any risk is worth loving him until she becomes the bait in a trap set by Thal's enemies.
Amazon
Goodreads
Tracy Falbe is the author of ten fantasy novels. She lives in Battle Creek, Michigan, where she grows a big garden and cooks food for the whole family every day. Her signature claim to fame in the kitchen is pie baking. She bakes all kinds: apple, pumpkin, peach, rhubarb, raspberry, pecan, strawberry, and even chocolate. She supports local food and pursues a self reliant lifestyle as much as possible. So far she's been able to maintain her own supply of self-made novels. When the zombie apocalypse comes, she'll have no shortage of reading material.
Website
Twitter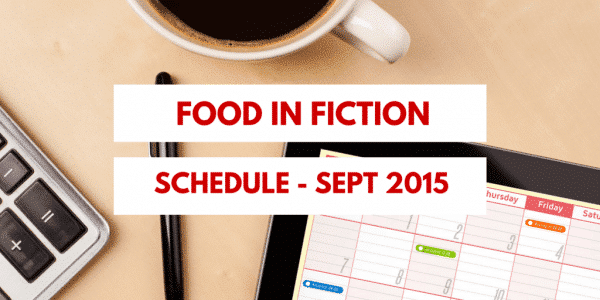 Click here for the rest of the schedule/menu
Food in Fiction: Giveaway
Pin, follow, visit or share and keep stopping by each day to Tweet about Food in Fiction – each of these will give you a chance to win.
Check out the Twitter chatter, plus Instagram and Pinterest pics using #foodinfic. You can easily follow the #foodinfic Twitter feed here.
a Rafflecopter giveaway