Food in Fiction (#foodinfic) is a month long celebration of food featured in books. Authors and bloggers have shared their favorite books or their own work, helping to build a fantastic menu. On Day One, I shared some excerpts from In Leah's Wake, giving a glimpse of the role food plays in the book. From here on, authors and bloggers will take center stage and I hope you'll stop by throughout the month to see their submissions, share the posts and enter the giveaway.
Food in Fiction: Day Fifteen
HALLOWEEN CANDY (from Myth and Magic by Mae Clair)
On the Menu
About the Book
About Mae Clair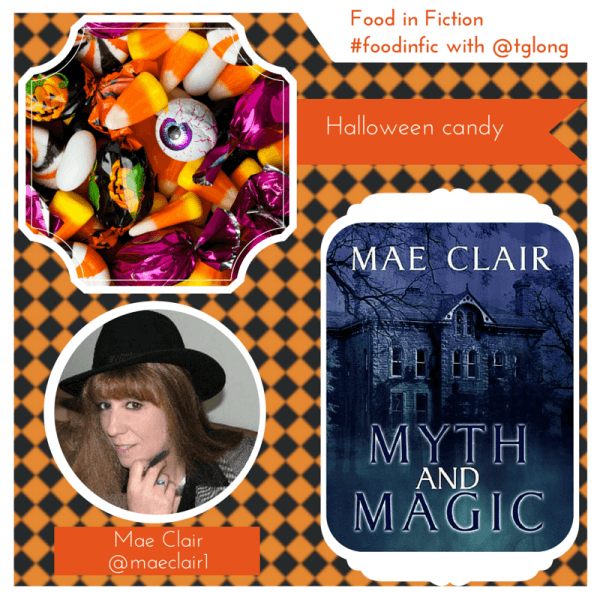 Food/drink mentioned:
Halloween candy
Who is eating? Why? What is the occasion? Derrick, the son of my hero, Caith Breckwood. Caith and my heroine, Veronica Kent, have just arrived at a lavish Halloween party after taking Derrick and his cousins trick-or-treating.
Excerpt
"I know my son." Morgana said, speaking over the noise. "He's stubborn, but he's not stupid. He isn't going anywhere, Veronica. He may not be willing to admit it, but he's in love with you."

"Don't say that."

"It's the truth."

She shook her head. "Caith's terrified of love."

"He's terrified of loss."

Veronica clamped her mouth shut. Morgana was right. Even if Caith wouldn't admit it, it was the defining emotion that had driven him all of his life. The reason he'd chosen a career designed to keep others safe, that he still couldn't bring himself to visit Trask's grave.

She wet her lips. "I have to see him."

"Give him time first. Stuart said he was up all night. He's barely slept and probably isn't thinking clearly." Morgana smiled encouragingly, hooking her arm through Veronica's. "You can stay and help me decide where the band should go. And the goblins. Did I mention we're having roving goblins?"

Veronica managed a small smile. The Ghosts & Ghouls people were pushing a series of crates through the door. Tall ones, large ones, squat ones.

"Mrs. Breckwood," a sandy-haired worker called. "Where would you like us to put the trolls?"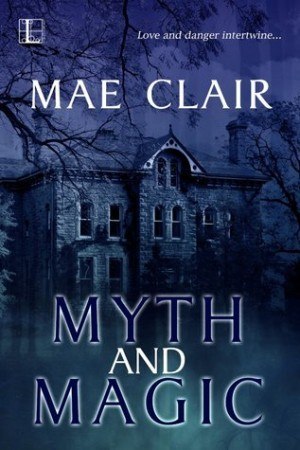 AS CHILDREN THEY PLAYED GAMES OF MYTH AND MAGIC…
Veronica Kent fell in love with Caith Breckwood when they were children. As a teenager, she was certain he was the man she was destined to marry. But a traumatic event from Caith's past led him to fear a future together. He left Veronica, hoping to save her from a terrible fate. Twelve years later, Caith, now a P.I., is hired to investigate bizarre incidents at the secluded retreat Veronica manages. Returning to his hometown, Caith is forced to face his nightmares—and his feelings for the woman he's always loved.
THEN ONE DAY THE MONSTERS BECAME REAL.
After the callous way Caith broke her heart, Veronica isn't thrilled to see him again. But strange occurrences have taken a dangerous toll on business at Stone Willow Lodge. Forced to work together, Veronica discovers it isn't ghostly apparitions that frighten her, but her passion for a man she has never forgotten. Or forgiven. Can two people with a tarnished past unearth a magical future?
Amazon
Goodreads
Mae Clair opened a Pandora's Box of characters when she was a child and never looked back. Her father, an artist who tinkered with writing, encouraged her to create make-believe worlds by spinning tales of far-off places on summer nights beneath the stars.
Mae loves creating character-driven fiction in settings that vary from contemporary to mythical. Wherever her pen takes her, she flavors her stories with mystery, suspense, and romance. Married to her high school sweetheart, she lives in Pennsylvania and is passionate about cryptozoology, old photographs, a good Maine lobster tail and cats.
Discover more about Mae on her website and blog.
Website
Twitter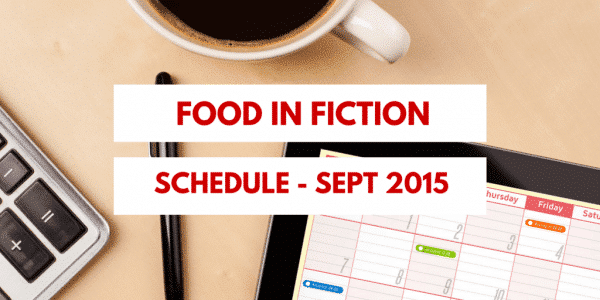 Click here for the rest of the schedule/menu
Food in Fiction: Giveaway
Pin, follow, visit or share and keep stopping by each day to Tweet about Food in Fiction – each of these will give you a chance to win.
Check out the Twitter chatter, plus Instagram and Pinterest pics using #foodinfic. You can easily follow the #foodinfic Twitter feed here.
a Rafflecopter giveaway