Food in Fiction (#foodinfic) is a month long celebration of food featured in books. Authors and bloggers have shared their favorite books or their own work, helping to build a fantastic menu. On Day One, I shared some excerpts from In Leah's Wake, giving a glimpse of the role food plays in the book. From here on, authors and bloggers will take center stage and I hope you'll stop by throughout the month to see their submissions, share the posts and enter the giveaway.
Food in Fiction: Day Nineteen
TIRAMISU (from Between Land and Sea by Joanne Guidoccio)
On the Menu
About the Book
About Joanne Guidoccio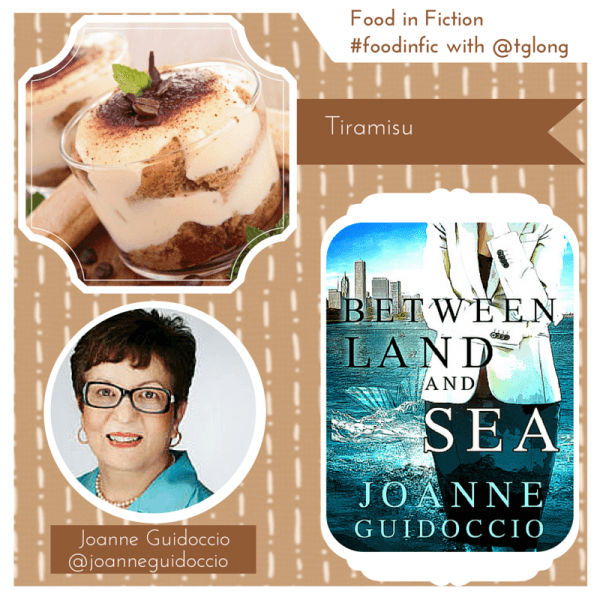 Food/drink mentioned:
Tiramisu
Click here to visit Romance Recipes for a Tiramisu recipe and another book excerpt!
Who is eating? Why? What is the occasion? In addition to twelve months of online mermaid support, Barbara Davies (aka Isabella of the Mediterranean Kingdom) was allowed to select three Specialist Skills. She chose Cuisine as her first Skill and whipped up Tiramisù for her first dinner party.
Excerpt
Isabella stumbled as she got out of bed and tried to balance herself on the stumps that now served as permanent legs. She willed herself not to cry as she recalled the magnificent tail that had been the envy of the Mediterranean kingdom. Her mother and grandmother had also been blessed with the same tail. Now only Annabella held this birthright.

She heard her stomach growl and thought longingly of her favorite kelp dish. She closed her eyes and visualized the steaming goodness that would satisfy her hunger. And then she remembered that she could no longer manifest her desires.

No more powers. No more comfort and ease.

Her lips trembled as she looked about the small, neat room filled with large wooden pieces and smaller metallic ones. She tried to move one of the larger pieces and then gave up in frustration. Andrew had promised her a beautiful home with servants, and now she must live this life of ordinary humans.

The flickering of a green light caught her attention. She approached and noticed the tablet lying on one of the wooden surfaces. It was blinking at her. Tentatively, she touched the green light. The blinking stopped and a smiling face materialized.

"Greetings, Isabella. I am Lisa738. Annabella has asked me to guide you through your orientation."

Isabella frowned and tried to recall her connection to this lowly mermaid from the Numbers class.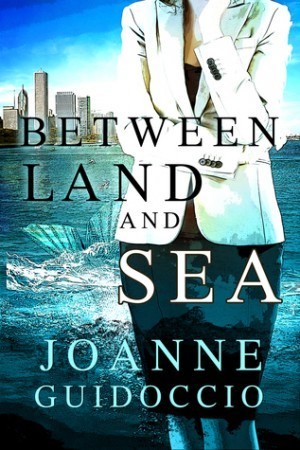 After giving up her tail for an international banker, Isabella of the Mediterranean kingdom is aged, weathered, and abandoned on the fog-drenched shores of southwest England. She faces her human journey as a plain and practically destitute fifty-three-year-old woman.
With the help of a magic tablet and online mermaid support, she reinvents herself as a career counselor, motivational speaker, and writer of self-help books. Along the way, she encounters a cast of unforgettable characters, among them former mermaids, supportive and not-so-supportive women, deserving and undeserving men, and several New Agers. As Isabella evolves into Barbara Davies, she embraces her middle-aged body, heals her bruised heart, and learns to love again.
This contemporary version of The Little Mermaid offers hope and inspiration to anyone who has been dumped, deceived, or demoted. It will also appeal to mermaid enthusiasts.
Amazon
Goodreads
In 2008, Joanne took advantage of early retirement and decided to launch a second career that would tap into her creative side and utilize her well-honed organizational skills. Slowly, a writing practice emerged. Her articles and book reviews were published in newspapers, magazines, and online. When she tried her hand at fiction, she made reinvention a recurring theme in her novels and short stories. A member of Crime Writers of Canada, Sisters in Crime, and Romance Writers of America, Joanne writes paranormal romance, cozy mysteries, and inspirational literature from her home base of Guelph, Ontario.
Website
Twitter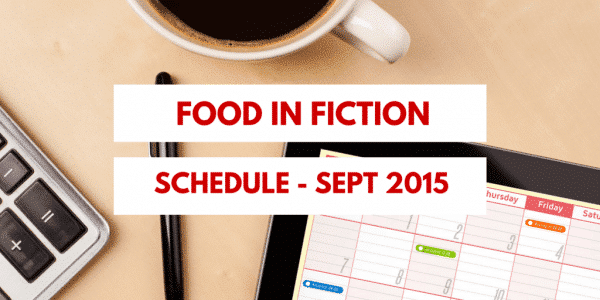 Click here for the rest of the schedule/menu
Food in Fiction: Giveaway
Pin, follow, visit or share and keep stopping by each day to Tweet about Food in Fiction – each of these will give you a chance to win.
Check out the Twitter chatter, plus Instagram and Pinterest pics using #foodinfic. You can easily follow the #foodinfic Twitter feed here.
a Rafflecopter giveaway