Food in Fiction (#foodinfic) is a month long celebration of food featured in books. Authors and bloggers have shared their favorite books or their own work, helping to build a fantastic menu. On Day One, I shared some excerpts from In Leah's Wake, giving a glimpse of the role food plays in the book. From here on, authors and bloggers will take center stage and I hope you'll stop by throughout the month to see their submissions, share the posts and enter the giveaway.
Food in Fiction: Day Two
GRANNY O'ROURKE'S FAMOUS IRISH PORRIDGE (from Silver Shackles (Revelations Trilogy, Book 2) by Fiona Skye)
On the Menu
About the Book
About Fiona Skye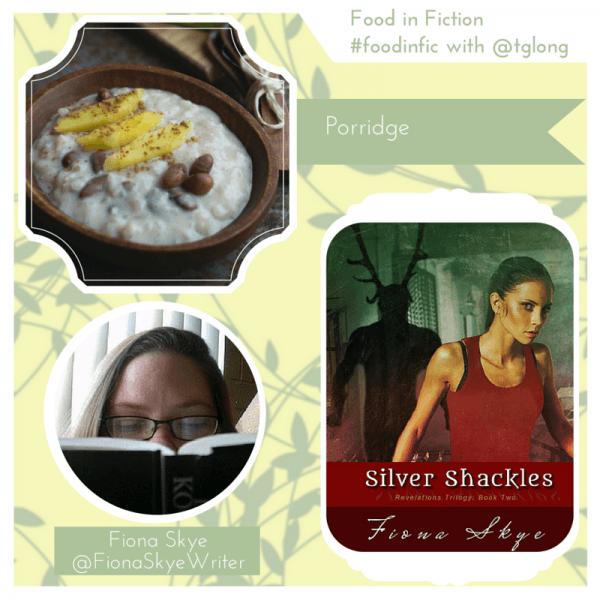 Food/drink mentioned:
Granny O'Rourke's Famous Irish Porridge
Who is eating? Why? What is the occasion? Riley has just been awakened by a mysterious phone call and has been left reeling by the implications. She makes a hearty bowl of her grandmother's oatmeal to prepare her for the rest of her day.
Excerpt
Marjeta nodded and pointed to an empty seat at the table. "I'll let her know. Sit down; join us for supper. I'll have Jason bring you a plate." The only human, whom I recognized as Marjeta's son, rose from the table at her nod, and disappeared through another doorway.

I glanced at the food on the table and saw chicken paprikash, buttered egg noodles, and dumplings—just what I had been craving. I sat promptly in the empty spot and smiled gratefully. "That would be wonderful; thanks."

The young man soon came back and set a plate in front of me that was overflowing with buttery noodles, a chicken leg-quarter swimming in a creamy, smoky-sweet, tomato-based sauce, and three huge dumplings. I flashed him a smile and dug in, moaning in gastronomic delight as I gorged myself.

Once I'd eaten two plates of paprikash and dumplings, plus three trdelnik, doughnut-like pastries that were cooked over an open fire, I sat back with my third bottle of Urquell and complimented the Wolves on their hospitality.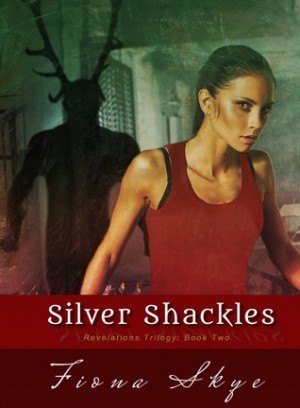 When you steal from faerie queens, the consequences are painful and sometimes deadly.
Were-jaguar and TV personality, Riley O'Rourke, has been looking over her shoulder ever since she stole from the Dark Queen of the Unseelie faeries. When Riley is contacted by an informant with knowledge that can blow the lid off the story of the year, she can't pass up the opportunity to investigate. What she finds instead is something that puts her at the mercy of the Dark Queen, who is not known for her compassion.
When Riley's boyfriend, David, realizes she's missing, he'll do whatever it takes to get her back, including starting a war with the Unseelie. The balance of power among the Fae courts is shifting, and if David makes one wrong move, Riley could end up crushed in the struggle. But after being the subject of the Queens's legendary cruelty, will there even be anything left of Riley to save?
Amazon
Goodreads
CHOCOLATE CROISSANTS (from Out of Breath by Susan Salluce)
On the Menu
About the Book
About Susan Salluce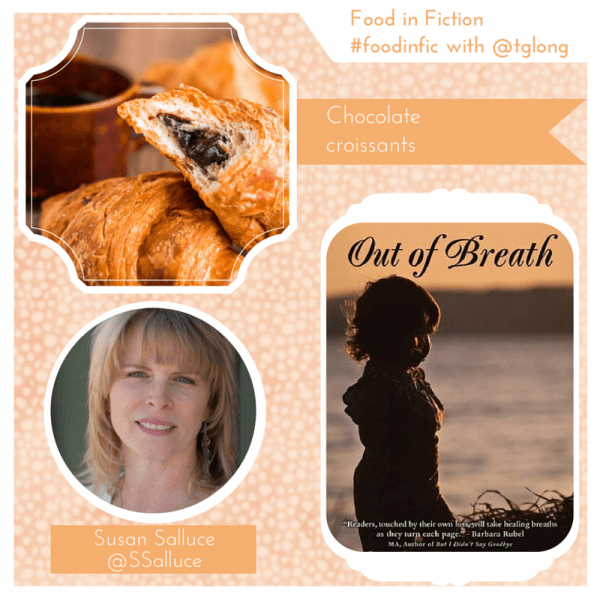 Food/drink mentioned:
Chocolate Croissants from one of my favorite bakeries, The Farm, in Aptos, California
Who is eating? Why? What is the occasion? Alyssa's toddler, Nevaeh, has recently drowned while under the supervision of her addict/alcoholic husband, Seth. Arresting officer, Gregory Wallace, is Alyssa's closest childhood friend. Days after Nevaeh's death, he visits Alyssa, bringing her favorite pastry, chocolate croissants; a perfect way for him to showcase his care and thoughtfulness. His intentions are self-serving, though, as he sees this as one of the many opportunities to place a wider chasm and distrust between Alyssa and Seth.
Excerpt
Gregory hands me a bag spotted with delicious fat seeping through. "I brought you some croissants from The Farm. Chocolate."

Usually, something from my favorite bakery in Aptos is my answer to nearly every crisis. Now everything is tasteless.

He wraps an arm around me. He smells the same way that he always has: clean with a hint of Polo cologne. I love the familiarity.

"Thanks for coming over again." He rubs the ache from my shoulders and head. "You're going to get sick of me," I warn him.

"'Been twenty-six years, and it hasn't happened yet."

I smile and let his hands work the knots in my shoulders. I'm so tense today. It's the beginning of my mandated therapy. It's not the therapy that has me worked up, although I don't love the idea of being forced. It's that I'm going to see Seth. I haven't seen him since the funeral. Then again, I was so out of my mind that I can barely remember any details, other than seeing a hand-painted urn that contained part of Nevaeh's ashes being lowered into the ground. Gregory was right: at that point, I should have left.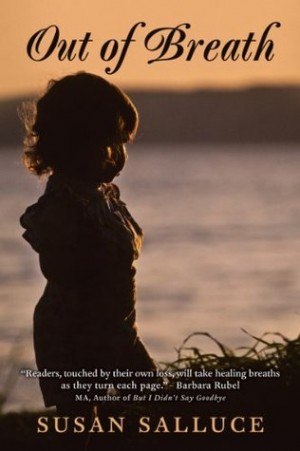 On a drizzly October night in the coastal town of Santa Cruz, California, seventeen-month-old Nevaeh drowns. Her mother, Alyssa Buchanan, is wild with rage and regret for placing her trust in her husband Seth, a former pro surfer who has a drug problem. Seth is adamant that he was clean the night of Nevaeh's death, yet a dirty drug test contradicts his story. His parental rights stripped and criminal charges looming, he battles to prove his innocence, love, and family devotion. Adding to the couple's grief, their five-year-old daughter Daisy hasn't uttered a word since her sister's death. Alyssa turns to childhood friend and local police officer, Greg Wallace, for comfort and support. Although Greg portrays heroic devotion and justice, inwardly he swims with loss, narcissism, and explosive rage. He has long despised Seth and is more than willing to meet Alyssa's needs that reach far beyond friendship.
Into this fragile scene steps therapist Katherine Middlebrook. Her practice consumes nearly all her time–time that is even more precious now that her mother's cancer has returned. She hesitantly accepts three new clients–Greg Wallace, and Seth & Alyssa Buchanan, unaware of their intertwined history. Buried deep in Katherine's past is the loss of her own child. She's sure she can keep the boundaries of her past and her clients' lives clear until their intersecting tragedies awaken old demons.
An award winner in the South West Writer's Contest for literary and mainstream novel, Out of Breath is an exploration of parental grief, addiction, compassion fatigue, and suicide; it's the prodigal story of grace undeserved. Salluce's expertise as a psychotherapist and grief specialist enables her to create dynamic characters that will leave you breathless as you jeer their shadow sides and cheer their heroic journeys.
Amazon
Goodreads
Susan Salluce, MA, CT, holds a Master's Degree in Counseling Psychology and is a death, dying, and bereavement specialist. Her best-selling first novel, Out of Breath, was an Amazon's Top 100 Psychological Thriller, has sold over 35 thousand copies, and has recently been translated into German.
Her second book, GriefINK, is a narrative and pictorial that introduces tattoo as the language of grief. GriefINK will be released by Rod Serling Books (RSB) later in 2015.
Susan is currently at work on a historical fiction novel based on the life a male Vietnamese nail artist who fled Vietnam after the fall of Saigon.
When she is not writing, you can find Susan either in the foothills of the Sierra Nevada's or on the beaches of Aptos, Ca with her family.
Website
Twitter
Facebook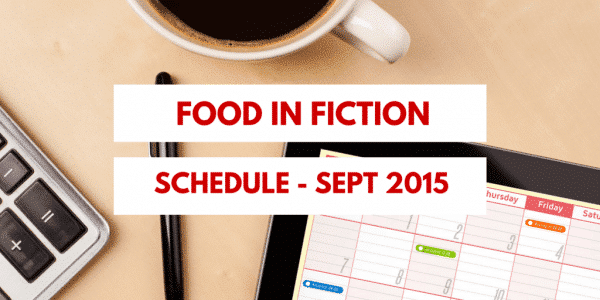 Click here for the rest of the schedule/menu
Food in Fiction: Giveaway
Pin, follow, visit or share and keep stopping by each day to Tweet about Food in Fiction – each of these will give you a chance to win.
Check out the Twitter chatter, plus Instagram and Pinterest pics using #foodinfic. You can easily follow the #foodinfic Twitter feed here.
a Rafflecopter giveaway