Diana Y. Paul is joining me on the blog to talk about the importance of creating realistic characters – warts and all! I hope you enjoy her wonderful guest post. Diana is the author of Things Unsaid.
You Don't Have to Like My Characters!
by Diana Y. Paul
Why are some readers drawn to anti-heroes as main characters? Maybe it's because anti-heroes who can handle pressure with determination give readers hope. But with anti-heroes or disturbingly flawed characters, it's easy to go too far…even to the dark side. But how I love the dark side!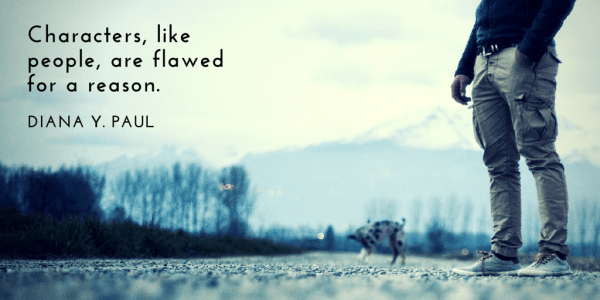 The flawed character can be unappealing. Like a joke taken too far, however, it's hard to entice a reader back once this happens. Characters, like people, are flawed for a reason. As an author, I want the reader to understand poor decisions, hostile behavior, sour relationships. And that is my biggest challenge.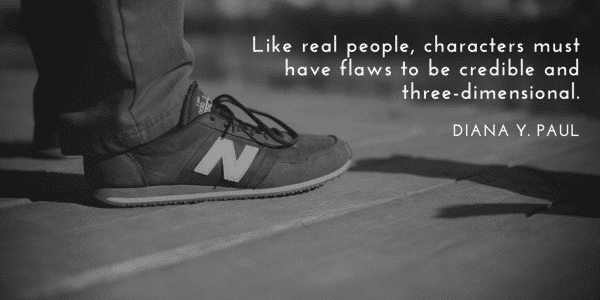 The protagonist can be someone who makes you want to run away just like an anti-hero. But anti-heroes are becoming increasingly popular (think: Olive Kitteridge, "August: Osage County", Maine, and the recent television shows "How to Get Away with Murder", "Dexter", "Breaking Bad", and "Mad Men".) Like real people, characters must have flaws to be credible and three-dimensional. Yet too much nastiness and the reader may shut down, disconnect, become frustrated by the narrative.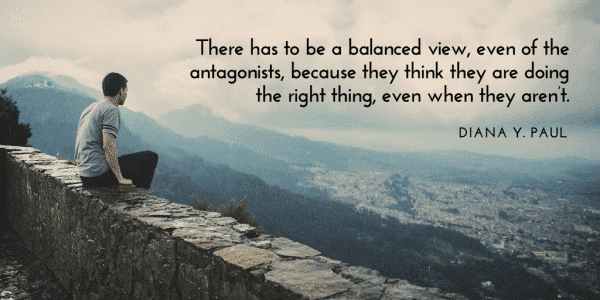 As a novelist I always want my characters to stand out from the page. There has to be a balanced view, even of the antagonists, because they think they are doing the right thing, even when they aren't. The more complex the character, the more freedom I have to reveal some trait that could have made them a better person, given the right circumstances. In my debut novel, Things Unsaid, my clueless and obtuse protagonist has more beneath the surface than what we first see, the "why" of who she is.
Without the WHY, a reader is unable to connect. I imagine my characters' past wounds: why they are who they are. In the case of Jules, the main character in Things Unsaid, her unbreakable sense of obligation to her parents jeopardizes her own family as well as herself. I had to ask myself why she was so blind-sided. What Jules initially thought were her virtues, were actually flaws. The story ultimately reveals the ill-fated deal she made with her dying parents, her husband and their daughter. Those flaws then needed to be transformed into her strengths.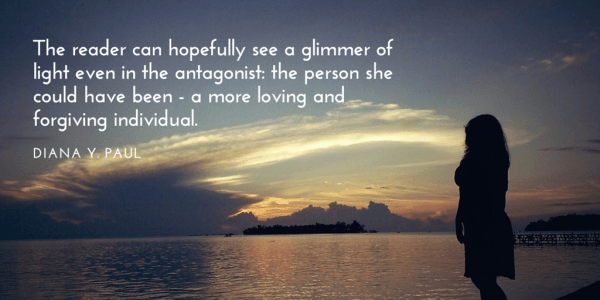 Flaws, therefore, are not necessarily problems. They are a fundamental part of who we are. The reader can hopefully see a glimmer of light even in the antagonist: the person she could have been – a more loving and forgiving individual. The past is not an excuse for negative behavior, but it can be a portal to understanding why she is the person she has become. If flaws cannot be relatable, no matter what other positive traits the character has, the reader will simply find your character repugnant and repulsive. It is a fine line between believable and repellant.
Here's where the novelist's "double vision" comes in. I must write from the character's viewpoint, sympathizing with her, while at the same time being perfectly aware of what outside readers think of her. I get to see both points of view at once!
In the end, I am not afraid to take readers into the dark corners of the psyche, before there is light. I have found my voice and my niche: writing family drama with a healthy dose of darkness and secrets exposed. You don't have to like this family.
About Diana Y. Paul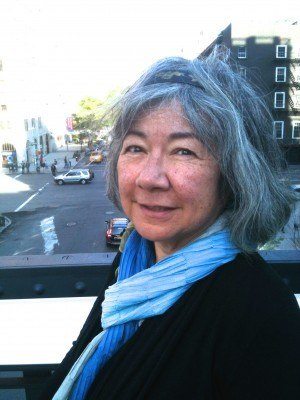 Diana Y. Paul was born in Akron, Ohio and is a graduate of Northwestern University, with a degree in both psychology and philosophy, and of the University of Wisconsin–Madison, with a PhD in Buddhist studies. Her debut novel is Things Unsaid (She Writes Press, October 2015). A former Stanford University professor, she is also the author of three books on Buddhism, one of which has been translated into Japanese and German (Women in Buddhism, University of California Press). Her short stories have appeared in a number of literary journals and she is currently working on a second novel, A Perfect Match. She lives in Carmel, CA with her husband, Doug, and two cats, Neko and Mao. Diana and Doug enjoy visiting their two adult children, Maya Miller (San Francisco) and Keith Paul (Los Angeles), as often as they can.
To learn more about her and her work, visit:
Author website
Blog (on movies, art, and food)
Twitter
About Things Unsaid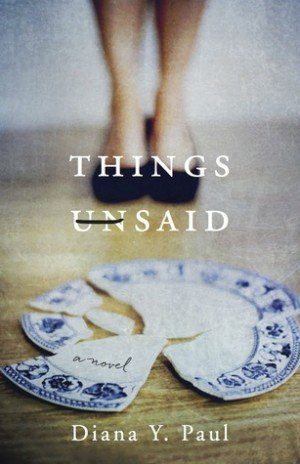 Former Stanford University professor and author Diana Y. Paul announces a bold launch into the literary scene with her debut novel, a deft exploration of the ever-shifting covenants between parents and children, and a ferocious tale of family love, dysfunction, and a sense of duty spanning forty years, Things Unsaid (She Writes Press, Trade Paperback, October 13, 2015) is a family saga, the pulse for our times.
Fans of Anne Tyler will rejoice in a tale portraying family in all its emotional complexity, tracing back three generations rooted in guilt, obligation, broken promises, and the intricacies of karma.
Jules, a former university professor, has always played "the good daughter." She and her husband Mike have set aside a college fund for their daughter Zoë, who is preparing to leave for Stanford. But when Jules' parents lose everything in 2008's Great Recession, she must make an impossible choice: her daughter's future, or her dying parents.
Seamlessly weaving between the perspectives of competitive siblings—responsible, guilt-ridden Jules, plastic surgery-addict Joanne, and closeted, insecure Andrew—their parents, and their own children, Things Unsaid is "a bold and poignant story that brings deep insights into the messy and complicated world of family relationships, and one woman fighting to survive them with her sanity and spirit intact," (Wendy Nelson Tokunaga, author, Love in Translation and His Wife and Daughters).
Amazon
Goodreads