Most days I'll be sharing some of the quotes that have inspired me, made me smile or just made me think. I'll be posting the full set here each week too and hope you'll also share some of the quotes that have inspired you in the comments section below.
Classic Quotes #43
Lewis Carroll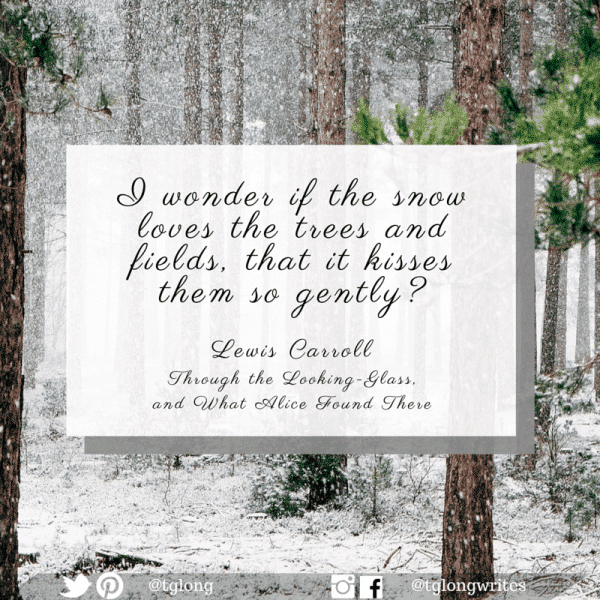 I wonder if the snow loves the trees and fields, that it kisses them so gently?
~ Lewis Carroll, Alice's Adventures in Wonderland & Through the Looking-Glass
Edith Sitwell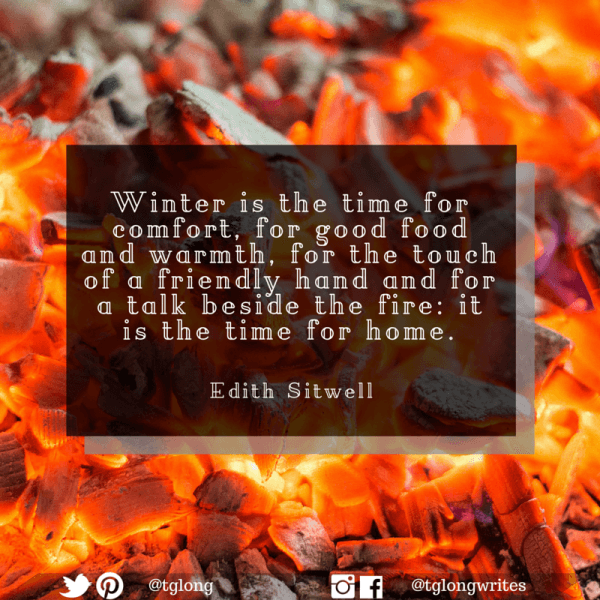 Winter is the time for comfort, for good food and warmth, for the touch of a friendly hand and for a talk beside the fire: it is the time for home.
~ Edith Sitwell
Anne Bradstreet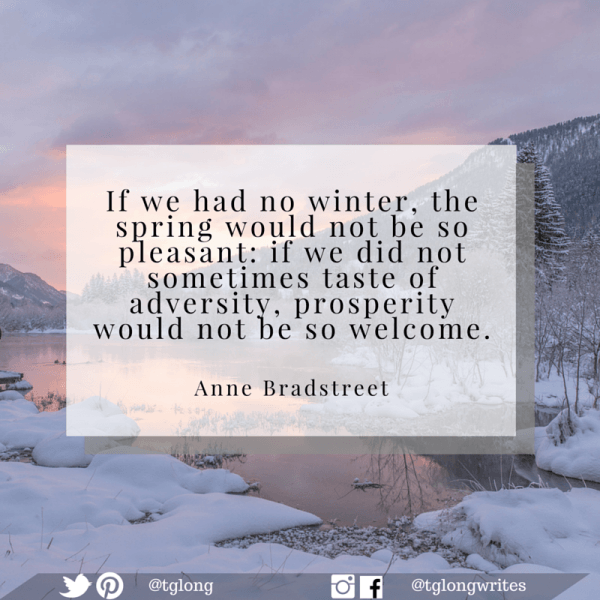 If we had no winter, the spring would not be so pleasant: if we did not sometimes taste of adversity, prosperity would not be so welcome.
~ Anne Bradstreet, The Works of Anne Bradstreet
Maud Hart Lovelace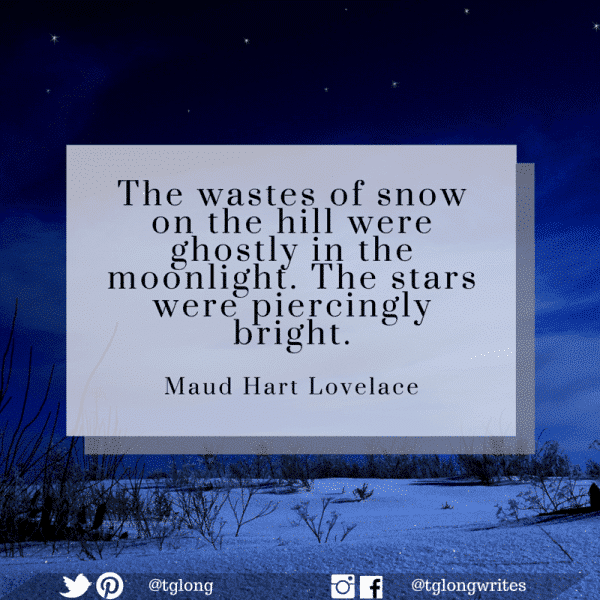 The wastes of snow on the hill were ghostly in the moonlight. The stars were piercingly bright.
~ Maud Hart Lovelace, Betsy and Tacy Go Downtown
Anna Akhmatova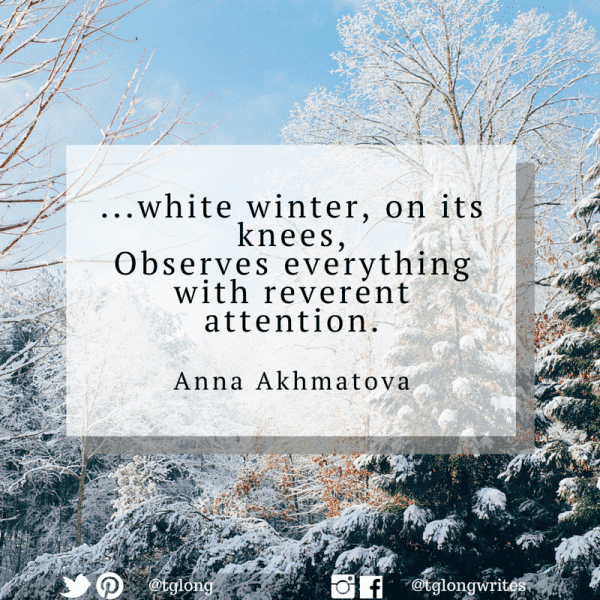 …white winter, on its knees,
Observes everything with reverent attention.
~ Anna Akhmatova, The Complete Poems of Anna Akhmatova
What's inspired you this week?