I've enjoyed spotlighting several authors in a variety of "A Week with…" features over the past few months. Indeed, I've been very honored to be able to do so! 9th August is National Book Lover's Day so this week I've chosen to turn the feature on its head a little in order to celebrate book lovers. Whether you're an avid reader or a casual one, loyal to paperbacks or embracing eBooks, blogging your book loves or sharing them with friends over coffee, I hope you'll find something to inspire you this week.
Thank you, book lovers. Your imaginations truly bring the words on paper to life.
Stop by again on Tuesday and Thursday this week for new feature posts. You can also enter the giveaway below and you could win a $25 Amazon gift card. This giveaway will run for one month and you can share every day for extra entries.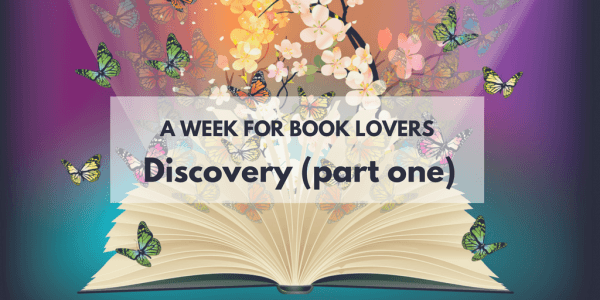 Today's post features several discoveries made via Open Culture. I can't recommend this site enough but you might want to make sure you have plenty of time if you visit because it's hard to tear yourself away! If you have any discoveries to share, please leave me a comment.