This week, I am joined by Louie Cronin, author of the new book Everyone Loves You Back. If you're a fan of NPR's "Car Talk," Louie's name might already be familiar to you, or perhaps you know of her from the many articles, essays, and short stories she has had published. I am delighted that Louie is visiting the blog this week to talk about her story and share some short excerpts from the book!
As well as today's guest post and the excerpts to be shared later in the week, there is also a $25 Amazon gift card giveaway. You can enter this below and share the feature daily for extra entries! Please continue to stop by throughout the week to find out more about Everyone Loves You Back and Louie Cronin!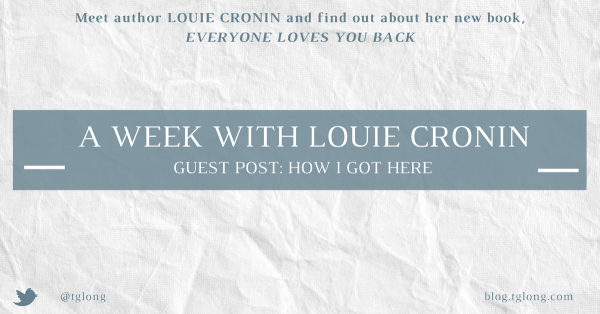 Louie Cronin: How I Got Here
I had just finished revising my novel, Everyone Loves You Back, when a friend emailed to ask if I knew a good sound engineer, someone who could handle the pressure of live national radio, someone who was experienced but out of work, someone who might be interested in covering a colleague's maternity leave, and then getting summarily laid off.
I wrote back, "How about me?"
She was shocked. I was shocked. For the last ten years I'd been working as a producer at Car Talk. It was fun, exhilarating. It used every creative skill I had and some I probably didn't. I had worked hard to make the switch from engineer to producer, to reverse the life-altering mistake I'd made in my 20s, when I marched into the Electrical Engineering department at UMass and announced, "I'm good at math. Let me in."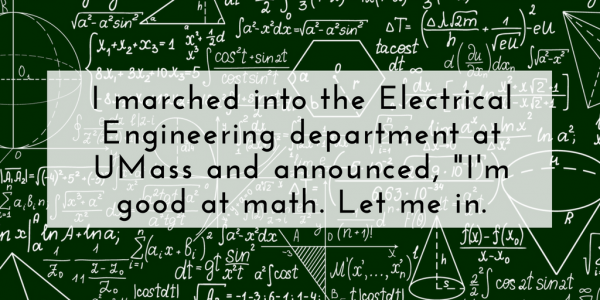 They were desperate for women, so they did.
I was terrible at Electrical Engineering. I'd arrive at one of my tortuously early classes without a pen or pencil and ask one of my classmates, who had a pocket-protector full of pens displayed on his short-sleeved dress shirt, "Can you spare a pen?"
And he'd say, "No."
On weekends when I should have been at the computer lab, spitting out FORTRAN-encoded punch cards, I was at our group house in the Connecticut River Valley, harvesting tomatoes or nodding along to a hippie bongo jam. And I flunked every electrical engineering lab, because I never got over my fear of being electrocuted.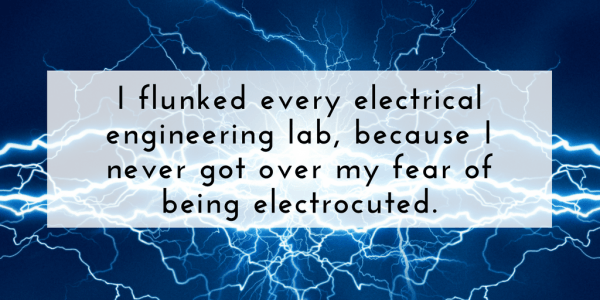 Truth was, I just wanted to get into radio, the creative side. But back then, I didn't believe I could get into anything without a gimmick. Those were hard years for college grads, even harder for women college grads. My fellow alums worked at daycare centers, steak houses, record stores, and one, who had graduated from a high end liberal arts college, was back at the drugstore she'd worked at in high school.
My gimmick worked. I got a job as a sound engineer before I even finished my degree. Imagine my surprise, when I realized I would never, ever, use any of that electrical engineering. All those calculus, physics, and circuit theory classes were overkill. And the chasm between the techs and the creative types in broadcasting was vast and unbreachable. My friends were envious. I was in despair.
So the idea of going back into engineering was alarming, to say the least. But, I reassured myself, it was only for 3 months. I could do anything for 3 months. After that I'd be jetting back and forth to New York for lunch with my agent. I didn't want to start a job search to be a producer right then. I had to be available for the book tour.
Five years later, I am still working as an engineer.
The good news is my novel is finally getting published. I'm planning a DIY book tour. And this is the nicest job I've ever had.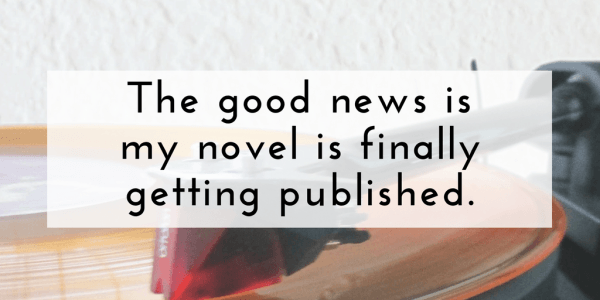 What changed? How could I go from despair to gratitude? I'm not quite sure. Maybe it's that I only work part time. I have my days off to write. Maybe it's that the people at my job are incredibly kind. Maybe it's that I'm older and wiser and realize no job is going to do it all. Maybe it's that doing live sound for a national radio show is like putting on a play; it's "show time!" every afternoon at 3.
It's probably all of this, but something more. I am using a different part of my brain when I do sound than when I write. I'm listening. Just listening. For loudness, drop outs, and guests going off mic; for distracting sirens and beeping cellphones; for hum and buzz, and crunchy digital distortion; for the telltale wobble of a Skype call about to go south. I'm not paying attention to content. I'm not creating content. Most important I'm not trying to create content that makes people laugh.
Now don't get me wrong. I still get frustrated when I suggest a question to a producer and they give a look as if the family dog or refrigerator just told them how to do their jobs. But I don't leave the studio exhausted. I don't take the work home with me. I have room in my brain for reading and writing and words. I have finally managed, despite my best laid plans, to stumble into a work/writing balance.
Fingers crossed that mentioning this doesn't throw it off.
Coming soon: On Wednesday and Friday, Louie will be sharing some quotes from Everyone Loves You Back.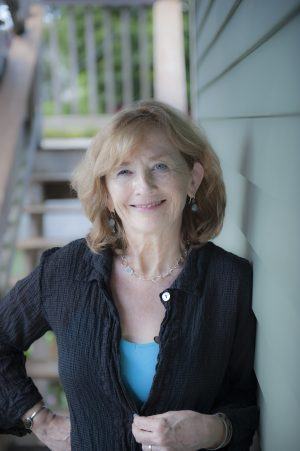 Louie Cronin, author of the novel Everyone Loves You Back, is a writer, radio producer and audio engineer. For ten years she served as NPR's "Car Talk" traffic cop, producing the show and ensuring that every call was entertaining. Everyone Loves You Back won the 2016 Molly Ivors Fiction Prize from Gorsky Press in LA, leading to the novel's publication. A graduate of Boston University's Masters program in Creative Writing and a past winner of the Ivan Gold Fiction Fellowship from the Writers' Room of Boston, Louie has had her fiction and essays published in Compass Rose, The Princeton Arts Review, Long Island Newsday, The Boston Globe Magazine, and on PRI.org. Her short stories have been finalists for both Glimmer Train and New Millennium Writings awards. Louie has been awarded residencies at the Ragdale Foundation, the Virginia Center for the Arts, and the Vermont Studio Center. Currently she works as a technical director for PRIs The World and lives in Boston with her husband, the sculptor James Wright.
Follow Louie on Twitter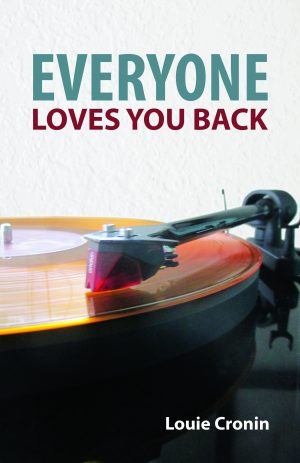 Sex. Wine. Jazz. Existential dread.
Meet Bob, a sarcastic radio technician who has enough on his plate trying to navigate his forties without his Cambridge neighborhood becoming overrun by urban treehuggers and uppity intellectuals in tracksuits. Between a love triangle, a rapidly shrinking job market, and the looming threat of finally growing up, Bob is forced to dig deep―man―and figure out not just what he wants, but who he is. Change hits hard when you live in the past.
Louie Cronin's breakthrough novel is a coming-of-middle-age story that pays homage to the everyday.
Praise for Everyone Loves You Back…
"A very funny, very smart book, this one has it all: Cambridge wackos, toxic trees, and characters you fall in love with. Here I thought Cronin was just goofing off all these years, but shes been busy writing this very cool book." — Ray Magliozzi, co-host of Car Talk on NPR
"…wonderfully witty and inventive,… a sparkling debut." — Margot Livesey, The Flight of Gemma Hardy
"Permit me to rave, this is that hard-to-find, A+ novel so smart and wry and so beautifully observed that I kept saying, "Wish I could do that." I loved everything about this wonderful book." — Elinor Lipman, The Inn At Lake Devine
Check out Everyone Loves You Back on Amazon