This year, I began curating a Twitter list with some Twitter accounts belonging to mental health charities and mental health blogs. That must be how I found #365daysofselfcare, though beyond that I'm not sure. It was just something that I found at a time when my self-care was a long way off sufficient. Right place, right time.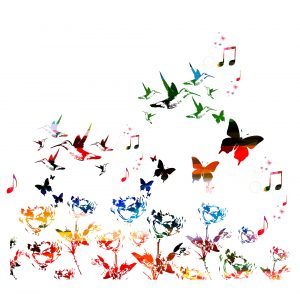 #365daysofselfcare is a simple idea but a very powerful one. The Blurt Foundation – an organisation dedicated to helping people affected by depression – encourages people to use the tag on social media to share their "self-care journey". Self-care refers to "the actions we undertake to look after ourselves, physically, emotionally and mentally" (Blurt).
What if there were a few minutes of every day when we made sure we were kind to ourselves? Not only that, but acknowledged it, to ourselves or others? What would that look like? That's the idea behind #365daysofselfcare. You can share your self-care acts publicly (on Twitter or Instagram, for example) or perhaps journal them privately. (For 2017, I have a 'line a day diary' for just this purpose, though I suspect I will also continue to tweet.)
I realised that perhaps I did do something every day for myself but I wasn't always aware of it. I wasn't mindful of the attention I was giving to myself or why that mattered. That needed to change.
On 27 July, I posted my first #365daysofselfcare tweet.
Day 1: Extra long hugs from family. Always having a kitty sleeping nearby. Ever so loud music. #365daysofselfcare (great tag to follow!)

— Donna Brown (@DeeBeeUK) July 27, 2016
In 140 characters, there was only so much I could say and that was fine. For me, #365daysofselfcare is not about telling my story. It's partly a way of holding myself accountable to make sure I do both have and acknowledge a little 'me' time every day, but it's also a way of reaching out to others. I share the things that have worked for me and also read others' tweets for ideas and inspiration. Chamomile tea? I might try that. A brisk walk? It's been far too long since I did that. An early night? Now there's a thought.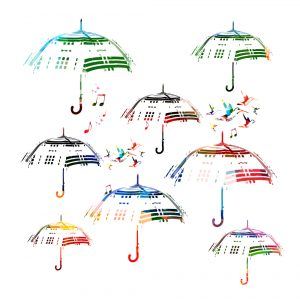 Now, after a couple of false starts and finding my feet and what works best for me, I've passed my first hundred days of #365daysofselfcare. My self-care takes many forms, from time with a good book, to a long walk with some music on my headphones. From an early night, to a cuddle with the cats. From saying, "No, I'm not okay", instead of the usual "I'm fine", to leaving the tidying because the world won't end if my room's a mess for a day. Most importantly, I've realised that the key part of this process is care. Putting music on is great but listening to music and realising – caring about – what effect it has on me? That matters. Making sure I grab lunch is good but taking the time to really savour what I eat? Better. Cuddling a cat? Nice. Remembering why I love and care about my cats and what joy they bring me every day? Perfect.
Why a self-care pledge but not a New Year's resolution? There are some great resolutions and many are related to self-care in some way, but a resolution can feel overwhelmingly gargantuan. Instead, I've found that little steps pave the way to bigger changes. 100 days in, it is really working for me, in a way resolutions never did. So here are five reasons I'm choosing #365daysofselfcare over resolutions in 2017:
1) A big resolution can be easier to break than an ongoing self-care pledge
Although the tag refers to 365 days, the pressure is off. The encouragement is to be nice to yourself every day but if you miss a day or forget to post, who's counting? Even if you're tweeting, nobody berates you for ducking out for a few days. Nothing is broken, nobody has failed.
2) Self-care is no less than we all deserve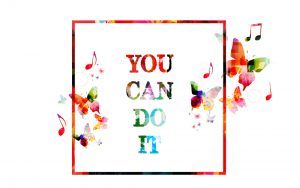 We look after others, we care, we listen, we hurt for them, we make time for them. We'd like to think – I hope – that we would never say, "What do you mean you're depressed? Get out of bed and slap a smile on. It's all in your head." Mostly we wouldn't. Unless it's to ourselves. We can be remarkably cruel to ourselves. We need to remind ourselves to be kind.
3) Self-care can lead you to others who care – and whom you care about
Through following the #365daysofselfcare tag, I have made Twitter friends whose tweets I look out for and whom I miss when they don't post for a few days. When they tell me they have had a terrible day, I feel genuine sadness for them. When they tell me about an incredible weekend, I am happy that they have experienced joy. Not only that but sometimes reading what others have done can be inspiring and motivating and give you a little push to try something new.
4) A tag such as #365daysofselfcare helps us check ourselves
Busy day? Never stopped from breakfast until bedtime? We all have them. It's possible that during the day you listened to some music you love or made yourself a cup of your favourite tea. You cared for yourself, you just didn't stop to appreciate it. A daily prompt – "What did you do for yourself today?" – can sometimes be all it takes to realise what you did have time for and why it mattered.
5) From little acorns…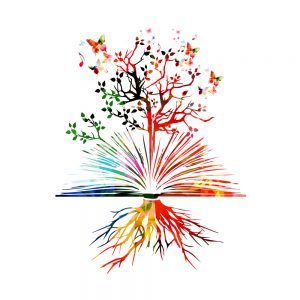 A resolution is often a focus on one big, key area. That's what can make it feel so overwhelming. For me, #365daysofselfcare is about little changes that add up to significant effects. 100 days into my #365daysofselfcare tweeting and I have noticed the following:
I pay more attention to the music I'm listening to and how it affects my mood.
I am feeling things more fully. This awareness of feelings can be a double edged sword but I certainly feel being more in touch with my emotions is a positive thing.
I appreciate the food and drink I'm consuming much more. I'm taking the time to appreciate it, whether it's a lovely hot slice of toast or a nice cold beer.
All these changes help me understand that I'm developing a better awareness of my own feelings and my response to the world around me. That feels very significant.
I can't promise that for each of the 365 days of 2017 I will post or write something for the #365daysofselfcare tag, but that's not the point. The point is to remember that we are all worth 365 days of self-care; just as we would remember that about those we love, we should remember it about ourselves. I can promise that I will try and remember every day that I deserve self-care. I'm worth it. We're all worth it. I hope you'll join me along the way.
What are your self-care tips?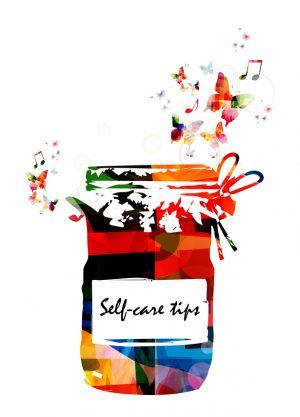 If you take part in #365daysofselfcare and/or have any self-care tips or ideas to share, I'd love to hear from you! Please leave me or Terri a comment below.
Thank you to Terri for allowing me to share my thoughts on her blog today!
Follow me on Twitter or check out my own blog, Fragmentary Thoughts.
Useful links
#365daysofselfcare feed on Twitter
#365daysofselfcare Tweets