I'm delighted to be hosting #BlogFlash2012 – 30 Days, 30 Prompts 30 Posts.
If you'd like to jump on board, it's not too late! Just check out the #BlogFlash2012 page for more information.
You can also follow via the Facebook page or follow me on Twitter.
Don't forget to leave your "Day Twenty Seven" post link in the comments below so I can stop by!
#BlogFlash2012: Day Twenty Seven – History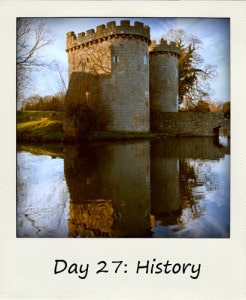 When my father was growing up in the '40s storefront signs proclaimed, 'No Italians, No Dogs.' If caught on the 'right' side of the tracks, police shooed the Italian kids out, forcing them to return to their own ghettoized neighborhood, where they belonged. Jobs were scarce and living conditions, my grandmother always said, were worse here than in her native village, where at least there were lights.
Today's immigrants face their own sets of hardships and challenges. But for ignorance, history need not repeat itself. We can instead be a welcoming nation, recognizing that diversity fosters innovation and adds color and light to the vibrant fabric of American life-an abiding source of hope and opportunity for all.
Word count: 118
Please do share your #BlogFlash2012 thoughts (and post links) in comments!