Last month children's author Karen Pokras Toz joined me on the blog with a fantastic post about her writing journey. Today, Karen returns with a brilliant post covering some of the key practicalities of writing for children. Karen is the author of several highly rated children's books, including Nate Rocks the Boat (winner of several awards including Grand Prize Overall in the 2012 Purple Dragonfly Book Awards), and Millicent Marie Is Not My Name.
On Writing For Children
by Karen Pokras Toz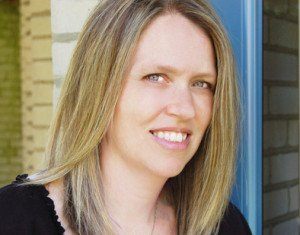 The other day, I presented a seminar to a group of educators called, 'Nurturing the Creative Mind.' At the end of program, I opened the floor to questions. Instead of questions about education, the program attendees wanted my take on writing books for children. They asked, 'Is it easy to write for children?'
Well, yes . . . and no. For me, writing for children comes naturally. I suppose having three kids of my own helps. I'm completely immersed into their world. I can hold detailed conversations about super-heroes, boy bands, and the latest Nintendo DS game with any ten-year-old. I see the brother-sister/brother-brother dynamic on a daily basis. I'm a referee, a chauffeur, a chef (okay – I may be stretching that one a bit), and a caregiver. I listen and learn each and every day. My children provide a constant stream of material for my writing, so in that respect, yes, writing for children is easy.
But there is so much more to consider. When writing for children, I need to think about tone, appropriate language, the parent/educator, and of course, the message. Let's take a look at each one of those individually, as they pertain to writing for children:
Tone:
My own children tend to lose interest very quickly in books if they are bored with the subject and or dialogue, and I suspect that many other children do the same. When I set out on this writer's journey, I specifically wanted to write books that would appeal to the reluctant reader. So it is vitally important to me to keep my readers engaged. I like to keep my dialogue light, funny, and relatable. If a child is giggling while reading one of my books, then I know I have them completely engaged. I know they comprehend the story. I know they are interested in reading more, and in short, I know that I have done my job correctly.
Appropriate Language:
While this may seem obvious, it can be difficult to achieve. Keeping sex and violence out – that's easy. But what about language? For example, is it appropriate to use the word 'stupid' in a book geared toward 7-12 year olds? What about those bodily function words that kids love such as fart and booger? What about loser or nerd or jerk? Do parents and educators want their children reading these words? Is it okay to use them in certain situations? There really is no easy answer. As a children's author, you can only hope that you strike the right balance between what kids like and what adults like. In my books, I do occasionally use the word stupid, but only to describe a thing, never to refer to a person, and always in a humorous way. It's a decision I struggled with and went with only after discussing thoroughly with a group of parents and educators. Which brings me to my next consideration:
Parents and Educators:
Children's books have a unique situation in that they are truly marketed to two different groups of people: (1) children and (2) parents/educators. While children of course are your target readers, parents and educators are really the people who will help sell your book, and so it's important to write your book as much for them as for the children. What does this mean? It means write a book that any parent or educator would want to buy for their child or classroom. When my children were younger and they wanted me to buy them Captain Underpants, I'd cringe. I'd almost always suggest something else. So make your book that something else. I try to do this with my next topic…
The Message:
Every book I write has a message. It's sort of my 'thing.' I write about self-confidence, friendship, anti-bullying, and respect. The way I look at is this: Your child is (hopefully) reading my book. They are (hopefully) giggling and (hopefully) engaged. I've got them right where I want them. Why not take the opportunity to teach them something as well? As a parent, these are the types of books I want my own children to read. For an educator, the books offer teaching opportunities. For a reader, they provide lessons with an entertainment factor. The books have something for everyone.
Above all, remember that when writing for children, you have the power to help nurture the creative young mind.
About Karen Pokras Toz
Karen Pokras Toz is a writer, wife and mom. Karen grew up in Connecticut and currently lives outside of Philadelphia with her husband and three children. In June 2011, Karen published her first middle grade children's novel for 7-12 year olds called Nate Rocks the World, which won First Place for Children's Chapter Books and the Grand Prize Overall in the 2012 Purple Dragonfly Book Awards, as well as placing first for a Global E-Book Award for Pre-Teen Literature. In 2012, Karen published the second in the Nate Rocks series, Nate Rocks the Boat, followed by middle grade novel, Millicent Marie Is Not My Name. Karen is a member of the Society of Children's Book Writers & Illustrators (SCBWI).
Website ~~ Twitter ~~ Facebook
About Millicent Marie Is Not My Name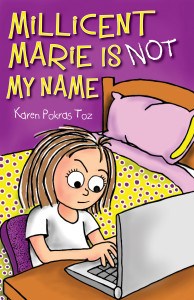 Twelve-year-old Millicent Marie does not like her name. After all, she was named for a woman who died more than fifty years ago and was not the most loveable member of the Harris family. Her friends call her Millie, but when she writes in her diary she refers to herself as Amanda – the name she always wished she had.
When Millie's younger brother finds her diary on her computer, he decides to publish it as a blog for the entire world to see, including the boy Millie has a crush on. In the midst of all the mayhem, Millie/Amanda discovers she is suddenly Springside Elementary's most sought after sixth-grade mystery gossip and advice columnist.
But not all is fun and games, as Millie quickly learns, once she realizes feelings are at stake. Nobody, least of all Millie, expects things to turn out as they do in this tale of friendship and respect.