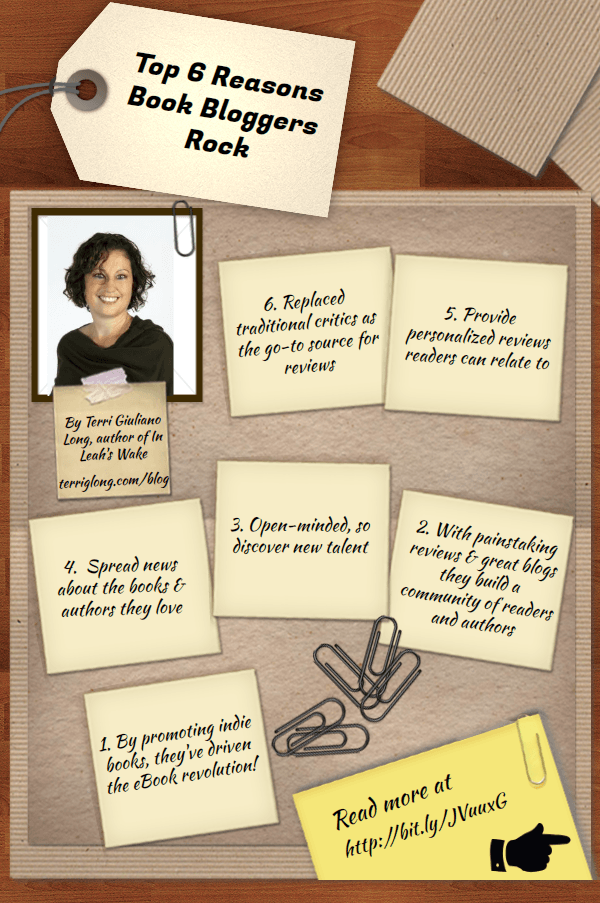 Celebrating Bloggers 2013: I'm Still in Awe of Book Bloggers
(By the way, it's not too late to join us! The event runs 10-13 April, and there's a $100 Amazon or B&N gift card on offer to one random blogger. Just add your 'Celebrating Bloggers' post link to the linky.)
Welcome to Celebrating Bloggers 2013, a blog hopping celebration of bloggers, and their immense support for artists/authors/musicians.
As an author, my experience with book bloggers has been staggering. I am constantly overwhelmed by the kindness, generosity, and dedication of book bloggers and the blogging community. It astounds me.
I have previously written about book bloggers' considerable role in the success of my debut novel, In Leah's Wake. An awful lot of hard work went in to making the book a bestseller, and much of that work came from bloggers, who willingly and selflessly gave their time.
I had the great honor and privilege of interviewing several book bloggers for the 2012 Read, Write, Give feature. These interviews confirmed my incredulity. The time devoted to the (unpaid) work of book blogging is unbelievably high.
Book bloggers are driving this industry, and bringing a fresh, modern, and unique perspective to their reviews. I know their value: IMMEASURABLE. We can never overlook their importance.
Book Bloggers, You Rock!
Enjoy these articles in support of the amazing work of bloggers!
[SlideDeck2 id=11576]
Giveaway