I am beyond thrilled to have my dear friend Holly Robinson back on my blog to talk about her gorgeous new novel, Haven Lake. A tremendously talented writer, Holly manages, in all her work, to weave a powerful, emotionally gripping tale that engages, entertains, and connects us through story, while capturing the love and beauty in the human spirit. She's also a beautiful, loving, generous woman and friend. I hope you enjoy our time with her!
On Monday, Holly answered some interview questions about her writing and publishing life. Yesterday, she shared an excerpt from her beautifully written new book, Haven Lake. Now Holly shares a wonderful guest post – On the Pleasures of Being a Late Bloomer – before returning tomorrow to share quick quotes from the book.
Read on – today and all this week – to enjoy Holly's insights and a glimpse of Haven Lake, plus a giveaway below. You could win a $25 Amazon gift card, plus a signed copy of Holly's previous book, Beach Plum Island!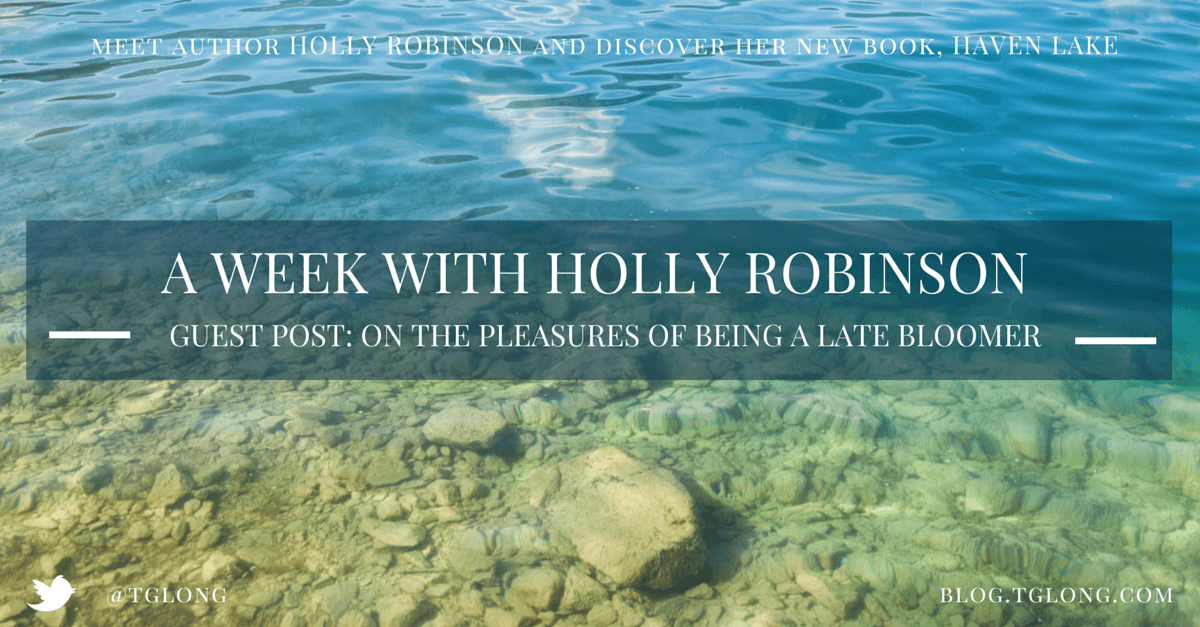 On the Pleasures of Being a Late Bloomer
by Holly Robinson
Yesterday, my editor emailed to say she didn't like the new synopsis I'd sent her–one of many, many times I've heard an editor say "no." And, yes, in case you're wondering, rejections still sting, even after publishing multiple books. A part of you wants to curl up in a dark corner and give up when someone says your book/idea/writing isn't up to the mark, no matter how many times you've succeeded before.
However, the good thing about being a late bloomer in fiction, as I am, is that you are much more able to scramble to your feet, dust yourself off, and get right back to work. That kind of resilience comes in handy in the mercurial book publishing biz.
I came late to writing fiction, after first studying biology with the idea of becoming a doctor. When I finally did discover my passion for writing short stories and novels, I was impatient. I wanted to get published NOW! And a LOT!
That didn't happen. In fact, other than two stories published in literary magazines that paid me in copies, none of the fiction I wrote made it into print for two decades.
I shudder every time I count how many novels I wrote over twenty years. The thing that kept me going was my blossoming career as a nonfiction writer, which gave my confidence a boost and allowed me to make an income doing something I loved while I wrote fiction around the corners of my days—while my kids were at sports practices or in bed, and on weekend jaunts to cheap hotels where I'd live on crackers, tuna, reality television and tea.
As I was writing, I was living my life, of course. I held various jobs; got married; had two children; got divorced; and married again, adding two stepchildren and an "ours" caboose baby at the age of 42. My husband and I fixed up houses, traveled, had pets and buried them, celebrated holidays and anniversaries and birthdays with friends and family. Through it all, I kept writing, and my writing deepened with each new experience. The rejections from publishers kept coming. Those negative notes still rankled, but I had stopped thinking that my contentment was tied to having to see my novels published.
Maybe publishing is a bit like finding the right life partner in that way: you have to let go of controlling fate, and let your partner find you. In any case, I finally did sell a book. Not a novel, but a memoir. And that gave me the energy to self-publish my first novel.
Amazingly, two weeks after self-publishing SLEEPING TIGERS, my agent sold my next novel, THE WISHING HILL, to New American Library/Penguin Random House. My editor was a woman I had known for many years by then, because I'd worked with her as a ghost writer on nonfiction books. I had always, always dreamed of having her as my fiction editor. She had seen six of my novels and rejected them all before taking this one.
Then, everything started happening fast: that same editor bought my next novel, BEACH PLUM ISLAND, and when that book was finished, she gave me a contract for two more novels. The first of those books, HAVEN LAKE, was published in April 2015, and the next, CHANCE HARBOR, will come out in October.
The sudden, jolting speed of my publishing career feels a bit like the time I went from 0 to 80 miles per hour in seconds in my brother's sports car one time on a deserted English motorway: I am exhilarated, excited, nervous, delighted and thankful all at once to have this excitement. At the same time, I don't always trust it. For now, though, I am living my dream as a novelist, rising each day to put words on the page. (Or, as my youngest son says, "getting paid to make stuff up.")
I embrace writing fiction with the same passion I've always brought to it. But, because of my other life passions, I have learned to weather the ups and downs of success and failure in a way I never could have done if this had happened to me when I was younger: the bad book reviews, the book signings where only one person shows up, the rejection of the new synopsis. It's also easier to put my successes in perspective as well, because I know how ephemeral this all is—and how unimportant, when compared to more profound life accomplishments, like building friendships and having a family and doing good for others in the world.
We are writers because we are driven to share our stories. In the end, that's what matters: the story telling. Not whether we're failing or succeeding, publishing or not. We are cultural historians adding our voices to generations past, present, and future. I am grateful to be one voice among many.
Oh, and the rejected synopsis? My editor was probably right: it was a muddy idea. I'm writing a new one for her now. And, if that doesn't fly, there is always another story I can tell.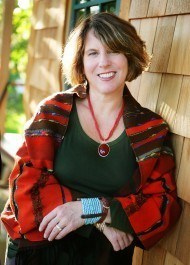 Novelist, journalist and celebrity ghost writer Holly Robinson is the author of several books, including The Gerbil Farmer's Daughter: A Memoir and the novels The Wishing Hill, Beach Plum Island and Haven Lake. Her articles and essays appear frequently in publications such as Cognoscenti, The Huffington Post, More, Parents, Redbook and dozens of other newspapers and magazines. She and her husband have five children and a stubborn Pekingese. They divide their time between Massachusetts and Prince Edward Island, and are crazy enough to be fixing up old houses one shingle at a time in both places.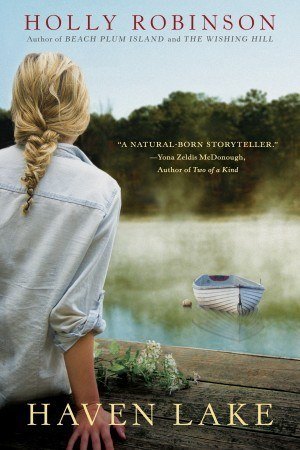 Release Date: April 7, 2015
New American Library/Penguin Random House
Sydney Bishop hasn't returned to Haven Lake, her idyllic childhood home, since a pair of shocking deaths shattered her family when she was only sixteen. Now engaged to marry a successful surgeon, Sydney has worked hard to build a relationship with Dylan, her fiance's teenage son, so she feels nothing but empathy when he runs away–until she discovers that his hitchhiking journey has led him to Haven Lake and her mother's sheep farm. Now, as Sydney returns to Haven Lake for the first time in twenty years to coax the boy home, she must confront the devastating events that tore her family apart and answer the questions that still haunt their family about what really caused two people to die so tragically on the farm.
Tensely paced and deeply emotional, Haven Lake is a gripping story about grief, anger, and the healing power of love.
Amazon B&N Google Books Powells

Beach Plum Island
Chance Harbor
The Wishing Hill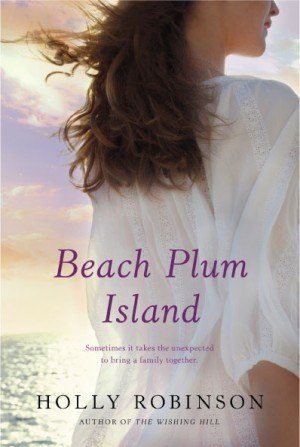 "Your brother should know the truth."
These are the last cryptic words that Ava Barrett's father says before he dies. But Ava doesn't have a brother, as far as she knows, so how can she tell him the truth? She dismisses the conversation and dedicates herself to bringing her family together for her father's funeral. This is no easy task, since her sister, Elaine, has been estranged from the family and still harbors resentment against their stepmother and half-sister, Gigi. Ava, on the other hand, is a single mother who sees Gigi as a troubled teen in need of love and connection.
Ava, too, could use more love in her life and finds it where she least expects it. But the biggest surprise of all is that Gigi holds the key to the mystery surrounding her father's dying words, and joins Ava in uncovering a secret that rapidly unravels the very fabric of their entire family…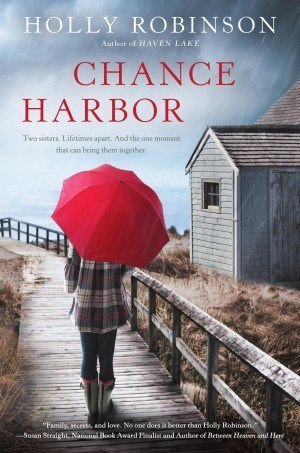 Catherine and Zoe are sisters, but even their mother, Eve, admits her daughters are nothing alike. Catherine is calm and responsible. Zoe is passionate and rebellious. Nobody is surprised when Zoe gets pregnant, drops out of college, and spirals into drug addiction.
One night Catherine gets a call from Zoe's terrified daughter, Willow, saying her mother has abandoned her in a bus station and disappeared. Eve blames herself, while Catherine, unable to have children, is delighted to raise Willow as her own.
Now, five years later, Eve is grieving her husband's death and making reluctant plans to sell the family's beloved summer home on Prince Edward Island. But a series of unexpected revelations will upend the family and rock three generations of women.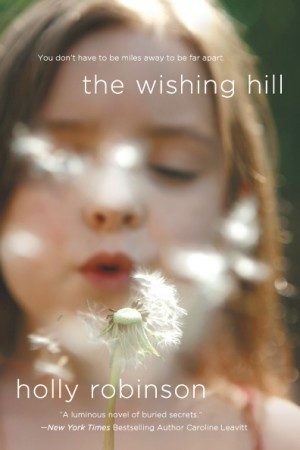 What if everything you knew about your life was wrong?
Years ago, Juliet Clark gave up her life in California to follow the man she loved to Mexico and pursue her dream of being an artist. Now her marriage is over, and she's alone, selling watercolors to tourists on the Puerto Vallarta boardwalk.
When her brother asks her to come home to wintery New England and care for their ailing mother, a flamboyant actress with a storied past, Juliet goes reluctantly. She and her self-absorbed mother have always clashed. Plus, nobody back home knows about her divorce—or the fact that she's pregnant and her ex-husband is not the father.
Juliet intends to get her mother back on her feet and return to Mexico fast, but nothing goes as planned. Instead she meets a man who makes her question every choice and reawakens her spirit, even as she is being drawn into a long-running feud between her mother and a reclusive neighbor. Little does she know that these relationships hold the key to shocking secrets about her family and herself that have been hiding in plain sight…