Click here for Day 3 of the Literary World Trip
The Forbidden Secrets of the Goody Box (Relationship advice that your father didn't tell you and your mother didn't know) by Valerie J Lewis Coleman
Mapping the Book
About the Book
About Valerie J Lewis Coleman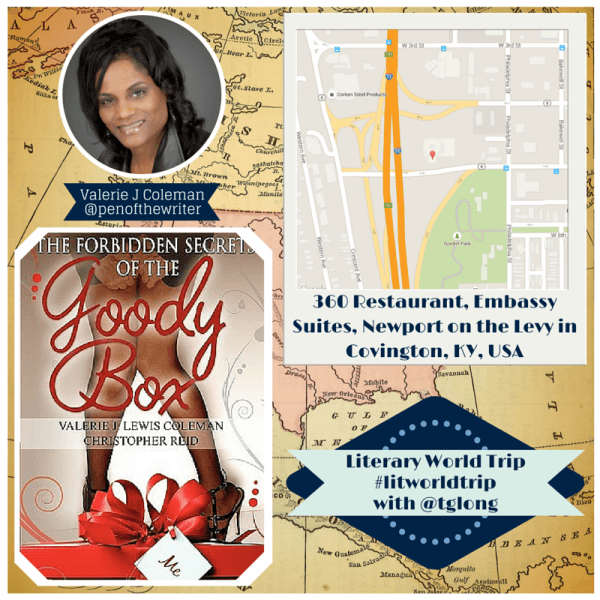 Book/Scene Location:
360 Restaurant, Embassy Suites, Newport on the Levy in Covington, KY, USA
What happens there? Debra Hampton goes on her first "real" date at thirty-five years old. Her companion, Jarrus, attempts to impress her with fine dining, jazz pianist and great conversation
Excerpt
Debra grabbed her purse and Bible and then jaunted into the house. She placed her belongings on the granite countertop, careful not to make noise. Since the television wasn't locked on a sporting event, Vincent had to be resting in the master suite. A 3,500-square-foot home and he preferred the family room and bedroom.

She slipped off her stilettos, tiptoed up the stairs. Her heart beat faster with each step. She wiped her palms together to dry the sweaty moisture, pressed her ear to the door. His subtle snores seeped through. She giggled and then covered her mouth to halt the escape of more laughter.

She opened the door, peeked in, swung it wide. "Vincent! What the devil?"

"Debra, what are you doing here?" After a quick dismount, he rummaged the floor for his Fruit of the Looms. "When'd you get home?"

"Who is this woman and why is she in my bed?" She ran to the side of the bed, towered over her betrayer. Breath stalled in her throat, eyes widened. "Catherine!"

Catherine—the first person to welcome Debra to the neighborhood—reached for her clothes, scurried to dress.

Debra lunged at her, snatched her by the ponytail, drew back her fist. Just as she connected with Catherine's right jaw, Vincent grabbed Debra around the waist, pulled her away. She flailed her arms, kicked at his shins, head-butted him in the mouth. When he released her, she pursued Catherine who was halfway down the stairs, underwear in tow.

Debra leapt from the top stair, using Catherine as a landing pad. Spewing expletives, she pummeled her in the back of the head, until Vincent pulled her off.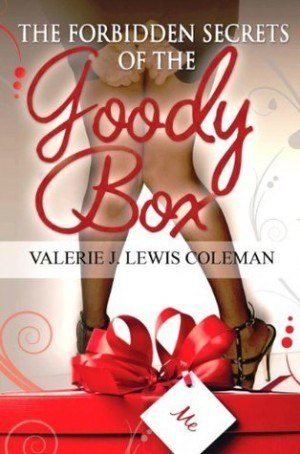 What your father didn't tell you and your mother didn't know. Successful. Beautiful. Intelligent. Yet a satisfying relationship eludes Debra Hampton. At thirty-five years old, she can't figure out why her philosophy on men-and what they want from women-isn't working. She's trapped in a cycle of shattered relationships, until a friend refers her to a relationship guru. After some resistance, Debra finds refuge in his counsel as he helps her navigate through the storms of rejection and failed love. Once he reveals the error of her ways, will Debra master the forbidden secrets to attract her soul mate or continue to keep love at bay? Valerie J. Lewis Coleman is the multi-bestselling author of Blended Families An Anthology and award-winning publisher of more than twenty titles. This problem-solving expert is on a mission to restore stepfamilies, empower women and equip writers to be greater.
Valerie J Lewis Coleman has helped women find relational fulfillment by identifying the four types of male hunters, avoiding seventy percent of men who only want the goody box and winning the heart of Mr. Right-For-You. She explains how she overcame struggles and offers proven techniques to help you get off the crazy cycle of relational demise in her novel The Forbidden Secrets of the Goody Box!
Calico (Children of the Shawnee: Book 1) by Allison Bruning
Mapping the Book
About the Book
About Allison Bruning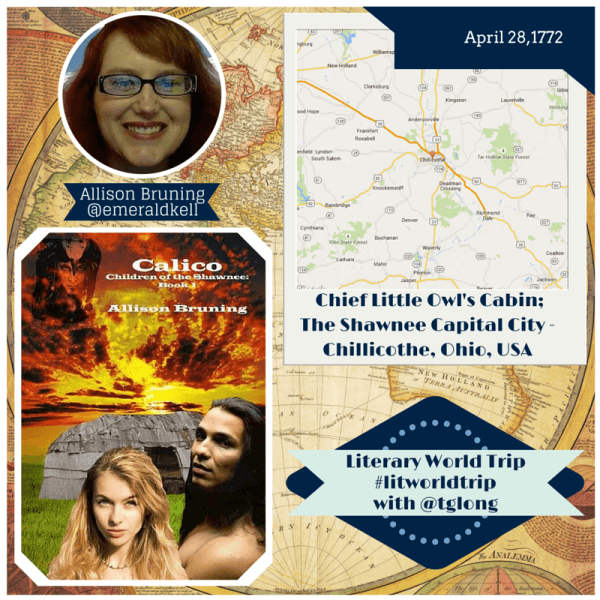 Book/Scene Location:
Chief Little Owl's Cabin; The Shawnee Capital City – Chillicothe, Ohio, USA; April 28,1772
What happens there? Chief Little Owl returns to find his wife, Calico (aka: Snow) pregnant but he's not the father.
Excerpt
Alexander lifted his hands, then turned to Little Owl, dropping them.

"Little Owl, surely you suspected something."

"If I did, I would never have bonded with her. It's against our creeds to sleep with a woman from the first she's with child until the child reaches two years. I would never break the creeds Our Grandmother gave to us."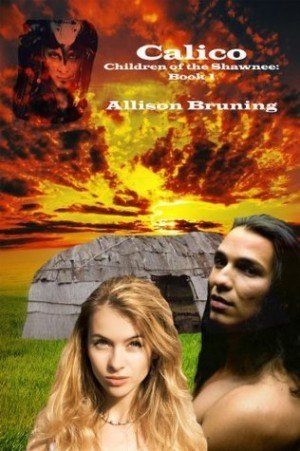 Calico is a page turning adventure that takes you deep into the heart of the Shawnee culture, rarely seen by outsiders. Readers can't get enough of this paranormal historical romance. Allison Bruning's first novel is captivating and full of literary delights that will leave you breathless.
In the harsh northwestern frontier of Ohio and Kentucky, a prophecy has been told. A man whose heart appears pure shall deceive her. The power he holds over her will lead her to evil. She shall denounce the ways of Our Grandmother. Another man comes, whose pure heart beats for her alone, and who has a pure spirit devoted to the goddess, Our Grandmother. He shall defeat the evil and set her free.
Calico Marie Turner, a white woman raised by the Shawnee and destined to become a great medicine woman, must trust the one man who hates her the most. How can she trust Chief Little Owl Quick as the Wind to save her from his best friend and village shaman, Hunting Bear?
Bestselling author Allison Bruning has always had a passion for the literary arts. She originally hails from Marion, Ohio but lives in Indianapolis, Indiana with her husband and their Australian Cattle Dog, Lakota Sioux. Allison is the author of three historical fiction series: Children of the Shawnee, The Secret Heritage, and Irish Twist of Fate.
Allison's educational background includes a BA in Theatre Arts with a minor in Anthropology from Sul Ross State University in Alpine, Texas. Allison received National Honor Society memberships in both Theatre Arts and Communication. She was also honored her sophomore year with admission into the All American Scholars register. She holds graduate hours in Cultural Anthropology and Education. She is currently working on her PhD in Education at Walden University.
In 2007, Allison was named Who's Who Among America's Educators. She is also the recipient of the Girl Scout Silver and Gold Awards. Allison received her Masters of Fine Arts in Creative Writing at Full Sail University on June 28, 2013. She is an educator, writer, speaker, screenwriter, film director, and publisher. Allison's interests include Ohio Valley history, anthropology, travel, culture, history, camping, hiking, backpacking, spending time with her family, and genealogy.



Have you enjoyed either of these books or any other titles set in Kentucky, USA or Ohio, USA? Let us know in comments!
Literary World Trip: Giveaway

Spread the word, submit your locations and keep stopping by each day to Tweet about the world trip – each of these will give you a chance to win.