Click here for Day 2 of the Literary World Trip
AfterLife (The Starbuck Chronicles) by Zoe Dawson
Mapping the Book
About the Book
About Zoe Dawson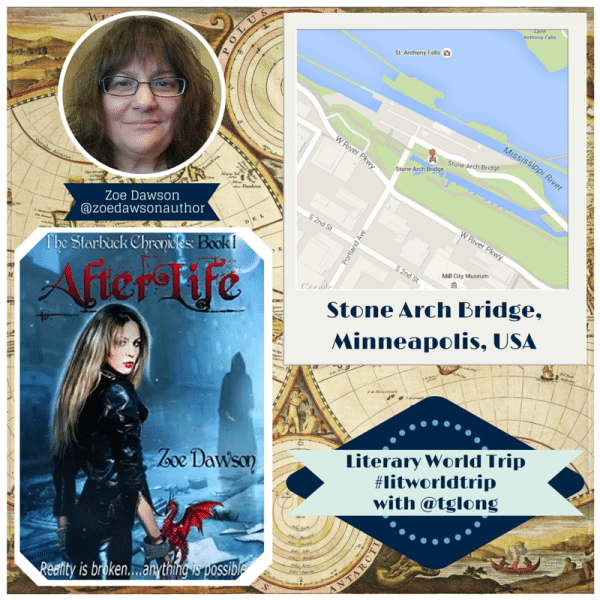 Book/Scene Location: Stone Arch Bridge, one of its kind, and a former railroad bridge crossing the Mississippi River at Saint Anthony Falls in downtown Minneapolis, USA
What happens there? My heroine drives over it to get into St. Paul where the Otherworlder Security Office is located. She is going to become a consultant to the OS so that she can bring to justice a rogue mage who murdered her catering business partner.
Excerpt
"Kitchen Witches is a business, Chris, not a charity," I said pointedly, ignoring his expression.

He gazed at me, and his eyes narrowed at my tone.

My partner, Olivia Vesta, had been generous enough three years ago to hire me and then make me a partner…me, an unknown with no memory. She had mentored and nurtured me into the kitchen witch I was today—a darn good one, in terms of both food preparation and the Craft. Together we had built a very successful business from the ground up. She had taken me in and helped me build something new…a meaningful, profitable and interesting existence.
She had given me my afterlife.

Olivia had signed up to do this job for our main supplier, and this full moon party had been a howling success, thanks to the food and drink we crafted for it.

Now I was bone tired, which didn't enhance my disposition or my patience. It was almost morning and I needed some sleep. My anger was taking on a life of its own. Growing. Imposing itself. His silence pissed me off.

Thanks to my elfin features, most people mistook me for fae, but I wasn't one of the fairy folk. I was one hundred percent witch, and getting ready to go all witch-bitch on his furry ass. As to who I was and where I came from? It was a mystery I hoped to solve but not today.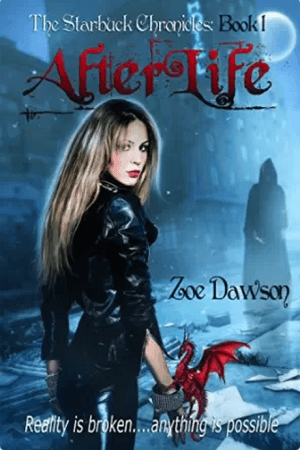 Series overview: The fine thread between reality and the fantastical has snapped. The mortal and supernatural must learn to co-exist in post-reality Minneapolis/St. Paul where video games leak monsters into the night, demons roam, thirsting for more than just blood, people are not who or what they seem and a diabolical evil plots and plans to devour the world.
In this world gone mad……Lily's biggest challenge is to survive.
Lily Starbuck, kick-ass witch caterer, knows that a day that starts with blood on the horizon is a terrible omen. The day goes downhill from there when a grumpy werewolf refuses to pay his catering bill, her partner cleaned out their bank accounts, and Lily finds her murdered in their kitchen. To make matters worse, the Fairy Dust Administration (FDA) is sniffing around. Fae dust hounds hot on her partner's trail for dealing in illegal dust now turn their attention to her. Their sexy fae leader takes a particular interest in her and is hard to shake.
Heartbroken, flat broke and with her very livelihood in jeopardy, she discovers that the formidable Otherworlder Security (O.S.) is being tampered with. With no active investigation and a missing body, she has no choice but to discover who killed her partner. Her only backup is a cantankerous gnome who delights in going invisible on her. Clues lead her to an open case being investigated by a tough O.S. warden shapeshifter. It seems a rogue mage has created a video game that is unwarded and game monsters are being released to terrorize the human and supernatural citizens of Minneapolis/St. Paul. Trouble is Lily has reason to believe that this mage killed her partner. Looks like Lily will have to make a deal with a vamp devil and battle wits with the Twin Cities most powerful leader all in the name of justice.
Amazon
Goodreads
It used to be that Zoe's deepest wish was to be a full time romance writer. Not only did she dislike having to split her time between what she loved to do and her day job, but she hated the damn commute. But with determination, persistence, and a little luck, that dream came true just this year. She's busily writing all day long in her very own home office and loving it. Oh, and the commute is great!
Her new dreams include traveling and seeing some of the world, one day owning a beach house to be close to the beautiful ocean (She believes she was a mermaid in another life.), and seeing her books in movies.
When she's not busy with writing, she's painting or killing virtual mmorpg monsters in World of Warcraft, where getting armor for her characters is better than jewelry. She lives in North Carolina with her two grown children and one small, furry grey cat.
Find out more
Website
Blog
Twitter
BloodMarked (The Fraktioneers, Book 1) by Lu J Whitley
Mapping the Book
About the Book
About Lu J Whitley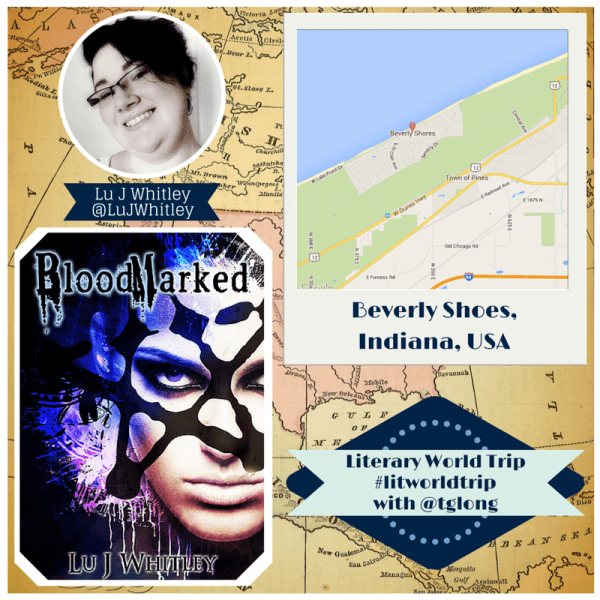 Book/Scene Location: Beverly Shores, IN, USA
What happens there? Greta Brandt and her faithful protector Jami hunker down for the day in a cottage on the outskirts of town, owned by Greta's second family, The Collums. Jami begins to let his deeply-rooted walls crumble, and Greta starts to see him in a whole new light.
Excerpt
"When he fails, a man must offer his braid as a sacrifice to the Gods, so that he might atone for his failure and prove himself worthy."

"I don't know about your Gods, but I don't think you…failed." The yawns were coming fast and hard. "You did everything you could. Saved my ass anyway."

"Greta, if I didn't know better, I'd think that might be a thank you."

"Not hardly."

He laughed, a wide smile splitting his face. "Come on, let's get you to bed."

She couldn't help herself. One minute she was turning to walk back to the bed, the next she was against him with her fingers in his hair. "It really was beautiful." His smile dropped, and she faltered. "I mean…I like it this way as well."

He gave her a half-smile and put his hand on the small of her back. "Thank you."

A shiver shot up her spine, and suddenly, she wasn't so tired anymore. "Er. Uh. It was so long. How long had you been growing it out?" Stupid.

"Almost eighteen years."

"The last time…" He started ushering her to the bed before she could finish the thought.

"I won't fail you again," he said sternly, "I promise."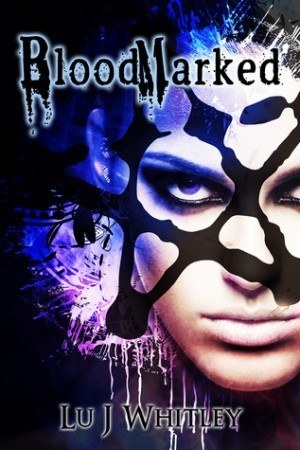 A 'townie' college student, living off campus with her overprotective mother, Greta Brandt thought everything about her life was right on track. Everything, except for the nightmares that have been plaguing her for as long as she can remember.
When her reality is torn apart, Greta finds herself adrift in a world she thought only existed in her fevered dreams. The only soul she can cling to, a dark stranger who seems to know her better than she knows herself.
Jaromir Ragnarsson is a shadow in a world men do not see. Charged with protecting the Brandt women from untold dangers, he had been ever vigilant in his task. Until one night, a fatal mistake threatens to take away mankind's only chance for survival: Greta Brandt.
Now, he must find a way to protect Greta in his hidden world, where magic and myth are fact not fiction. And curses are very, very real.
Amazon
Goodreads
Once upon a time, in a land far, far away, a little girl was born who was just a little odd around the edges. One thing led to another, and now you're reading her stories.
Lu is a full-time writer who lives a quiet life with her geeky, roboticist husband and four-legged children.
Website
Facebook
Goodreads
Twitter
Click here for the rest of the schedule



Have you enjoyed either of these books or any other titles set in Minneapolis, USA or Indiana, USA? Let us know in comments!
#litworldtrip on Pinterest
Follow Terri Giuliano Long's board Literary World Trip #litworldtrip on Pinterest.
Literary World Trip: Giveaway

Spread the word, submit your locations and keep stopping by each day to Tweet about the world trip – each of these will give you a chance to win.
Check out the Twitter chatter, plus Instagram and Pinterest pics using #litworldtrip. You can easily follow the #litworldtrip Twitter feed here.