Click here for Day 1 of the Literary World Trip
Maggie Elizabeth Harrington (I Live in Two Worlds) by DJ Swykert
Mapping the Book
About the Book
About DJ Swykert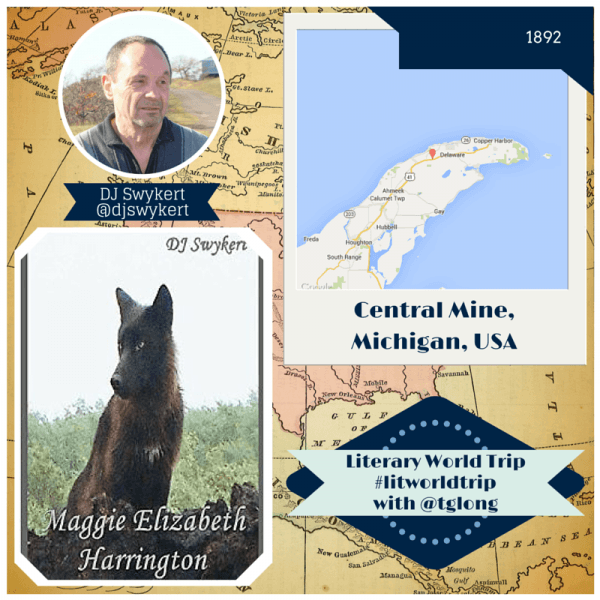 Book/Scene Location: Central Mine, Michigan, USA 1892
What happens there? Maggie Elizabeth Harrington is an idealistic young woman in an isolated 1890's northern Michigan copper mining town trying to save a pack of young wolves from a bounty hunter.
Excerpt
My father drowns my kittens. It is like a ritual. Every summer Princess has a litter of kittens; and every summer my father drowns them. It makes me dread the summer, which is sad, because I love the sun. I like to see the flowers reaching up to the sky, as if they were trying to touch the sun. Lazy Susan's are my favorite, because like them, I am kind of lazy. I am also a dreamer. I have lived in my dream world for as long as I can remember, and I think I will always live there. I like to daydream, because in dreams I can have things the way I want them to be, not the way they are. Not the way my father says they are. Not the way the Reverend White says they are. Not even the way my friend Annie Stetter says they are. They are exactly the way I want them. So I will always live in two worlds, in the real world where I have to be, and in my dream world where I prefer to be.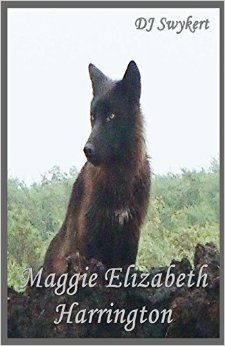 Maggie Elizabeth Harrington is the story of a young woman in a remote 1890's northern Michigan mining town trying to save a pack of young wolves from a bounty hunter. A terse historical love story of a young woman's struggle with environmental and moral issues concerning the slaughter of wolves, and the churches condemnation of her love for a young man, are as real in today's global world as they were for young Maggie over a century ago.
DJ Swykert is a former 911 operator living and writing in the Cincinnati area. His work has appeared in The Tampa Review, Detroit News, Coe Review, Monarch Review, the Newer York, Lunch Ticket, Gravel, Zodiac Review, Barbaric Yawp and Bull. His books include Children of the Enemy, Maggie Elizabeth Harrington, Alpha Wolves, The Pool Boy's Beatitude and The Death of Anyone. You can see all of his published novels on his website page: www.magicmasterminds.com/djswykert
He is a wolf expert.
Hot by Elizabeth Hoyt (writing as Julia Harper)
Submitted by Lois M.: "A favorite I'm re-reading"
Mapping the Book
About the Book
About Lois M.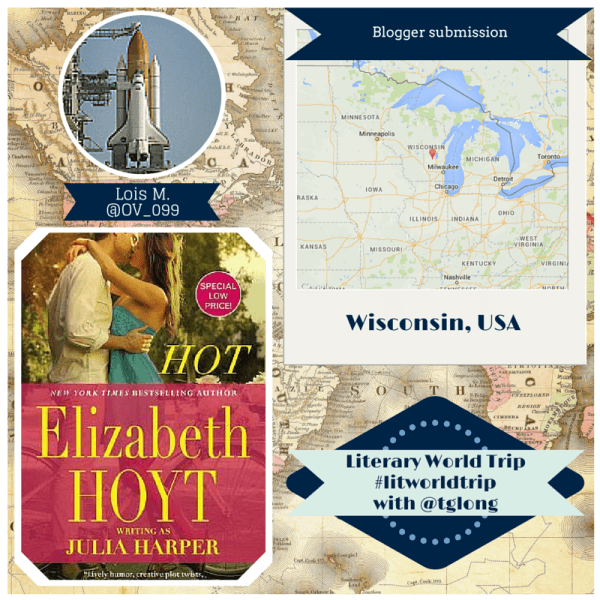 Book/Scene Location: Wisconsin, USA
What happens there? John is chasing Turner who is trying to uncover the evidence from the person who really embezzled money from a bank that her uncle worked at. But of course, as he goes after her, he is totally falling for her, and she him. :)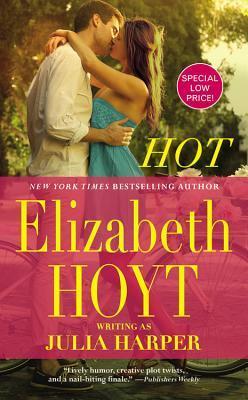 For four years, play-by-the-rules bank teller Turner Hastings has brooded over her uncle's wrongful imprisonment. But when two bumbling crooks stumble into her branch (barely disguised in Yoda and Sponge Bob masks) and hold up the place, she sees a chance to do something she's never thought possible: get revenge. She takes advantage of the melee to pull a heist of her own, seizing info from a security box that will exonerate her uncle.
Sent to investigate a bank robbery in small town Wisconsin, Special Agent John MacKinnon discovers the robbers were two not-quite-so-bright thugs and one woman. Now, Turner is on the run. With SA MacKinnon on her trail, she's breaking into the bank president Calvin's house, kidnapping his Great Dane, and for the first time in her life, setting out to break a few rules. But when Calvin hires a hit-man, MacKinnon will have to decide between his career–and saving Turner.



Have you enjoyed either of these books or any other titles set in Michigan, USA or Wisconsin, USA? Let us know in comments!
Literary World Trip: Giveaway

Spread the word, submit your locations and keep stopping by each day to Tweet about the world trip – each of these will give you a chance to win.