The Winter Garden (The Ingenious Mechanical Devices, Book 2) by Kara Jorgensen
Mapping the Book
About the Book
About Kara Jorgensen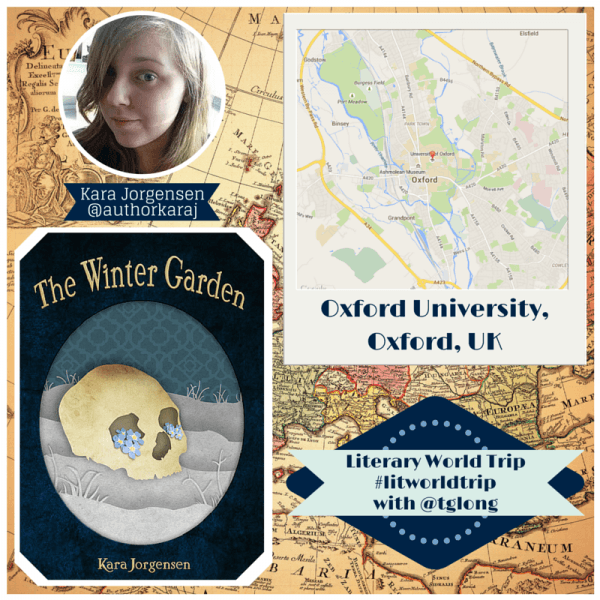 Book/Scene Location: Oxford University, Oxford, UK
What happens there? Immanuel discovers the potion his ancestors created contains lapis philosophorum and that he is not the only one who knows that it can bridge the gap between life and death.
Excerpt
Immanuel carefully supported her head as he poured the fizzling potion between her lax lips. Voices broke through the trees as he called out again for help, waiting and hoping that what his mother told him was true.

Then, he felt it. His pounding heart seized. The chambers froze one after another until his heart, for the first time since the womb, stood waiting for the spark of life. With a final exhalation, all the air seeped from his lungs. Had he forfeited his own life to save hers? Immanuel hung precariously on the verge of darkness as every muscle froze. When the sound of voices ceased, his fleeting thoughts turned to death. At twenty-one, he never thought he would recognize death with such clarity. A shudder passed over him as thousands of minute fibers prickled through his body and skin like a spider's web. The moment the last thread escaped, his heart jolted back to life and his lungs inflated. He doubled over, catching his breath, and watched the girl's big eyes fly open in pained confusion.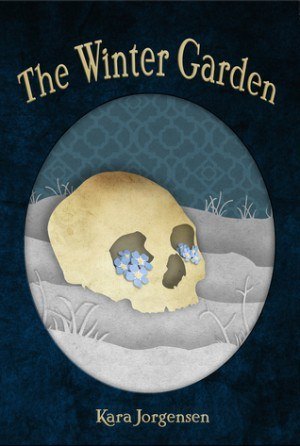 Can death be conquered?
When Immanuel Winter set off to the banks of the Thames, he never thought his life would be changed forever. Emmeline Jardine, a young Spiritualist medium, drowns, but the potion given to Immanuel by his mother brings her back from the dead and irrevocably intertwines their souls.
But Emmeline and Immanuel aren't the only ones aware of his ancestors' legacy. Understanding the potential of such an elixir, the ruthlessly ambitious Alastair Rose knows securing the mysteries of death will get him everything he desires: power, a title, but more importantly, dominion over the dead and the living.
Unaware of what the dashing madman is capable of, Emmeline follows him deeper into a world of corrupt mediums, unscrupulous scientists, and murder. All that stands between Lord Rose and his prize is the boy who refuses to die, but both men know the key to stopping him lies within the girl who shares Immanuel's soul.
Kara Jorgensen is an author and professional student from New Jersey who will probably die slumped over a Victorian novel. An anachronistic oddball from birth, she has always had an obsession with the Victorian era, especially the 1890s. Midway through a dissection in a college anatomy class, Kara realized her true passion was writing and decided to marry her love of literature and science through science fiction or, more specifically, steampunk. When she is not writing, she is watching period dramas, going to museums, or babying her beloved dogs. Her poems have been featured in Selfish and Literary Orphans.
A Study in Temperance (The Adventures of Ichabod Temperance, Book 4) by Ichabod Temperance
Mapping the Book
About the Book
About Ichabod Temperance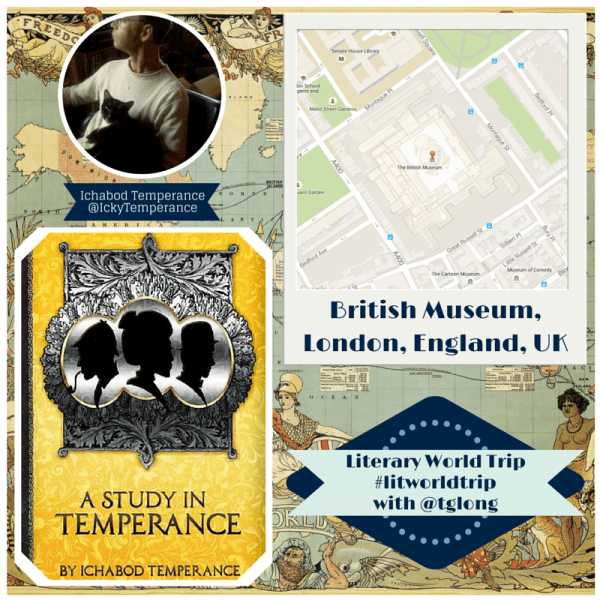 Book/Scene Location: British Museum, London England, UK
What happens there? Oh, Goodness, my sweetheart, Miss Plumtartt, has been kidnapped by a gang of pirate/Indian/ninja/assassins! I tracked the fiends to the British Museum on a commandeered mechanical horse, but now it is just me, Ichabod Temperance, up against these stylish killers and their supernatural power wielding druid employers!
Excerpt
"I would say that the least of your threats will appear as enemies. On the contrary, Madame, the fiends that are after you look very much like you and me. It is the friendly faces you must revile and recoil from as if your very life depends on it. I should also advise you to avoid the moors."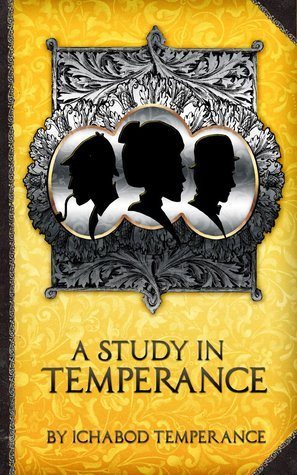 "Gee, Miss Plumtartt, after our calamitous arrival on this unsuspecting city, do you think we are still under threat of imminent murder by gangs of assorted, yet stylish, assassins?"
"I say, I do fear this to be the case, Mr. Temperance. The machinations of intrigue are not unlike one of your ingenious spring-driven contraptions, sir. Yes, plots boil and swarms of suspicious characters are at our every turn, eh hem?"
"Yes, Ma'am, Miss Plumtartt, Ma'am. It's a good thing we have enlisted the assistance of this notorious, Victorian-era London detective to assist us in this baffling murder mystery adventure, for I fear there is more to this tale than meets the eye!"
My name is Ichabod Temperance and I live in Irondale, Alabama. From here in 1877, thanks to my trans-dimensional-temporal-teletextor, I am able to communicate with your time period.
Travel Glasses (The Call to Search Everywhen, Book 1) by Chess Desalls
Mapping the Book
About the Book
About Chess Desalls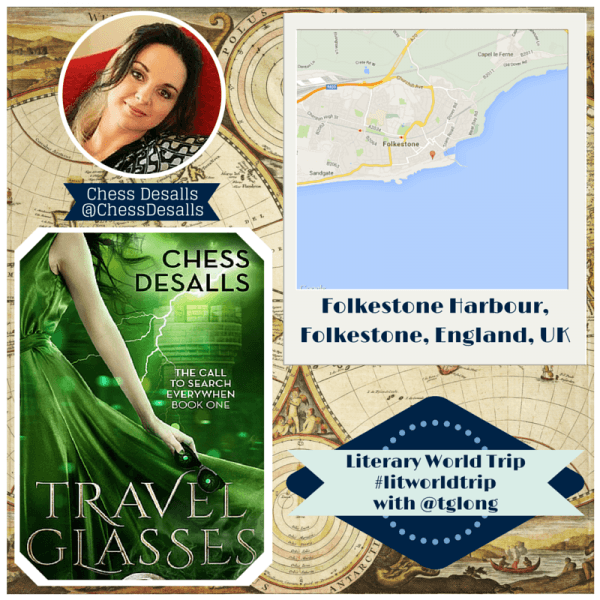 Book/Scene Location: Folkestone Harbour, England, UK
What happens there? Calla Winston escapes a collision with a larger motorboat by traveling through time, taking the boat and its passengers along for the ride.
Excerpt
Shirlyn jerked the steering wheel to the right. The Pipette, now traveling perpendicular to the dock, jetted forward. I watched to the left where I could see the yellow and black motorboat advancing toward us. Water sprayed in every direction.

"Faster, Shirlyn! He's going to catch—uh, crash—into us!"

Shirlyn increased the small boat's speed. "This is as fast as it can go. What now?"

The motorboat violently shook under the pressure of reaching and maintaining its maximum capacity for speed. I held my breath as I put the travel glasses back on my face. I had to somehow block out Valcas, the one chasing close behind me, while searching for a past version of Valcas who'd existed in his parents' world of make-believe. I hesitated. This was getting too complicated.

"Calla? We're getting too far away from the harbor. We'll, we'll be swept out to sea—"

"Please keep going, Shirlyn," I begged. I focused on my search.

The world became still and quiet. All I could hear was the sound of my own breath. I removed the travel glasses and looked around me.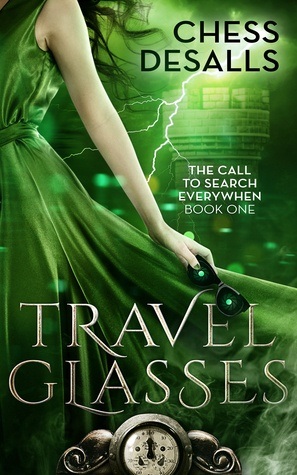 Calla Winston's mobile devices sit in a corner of her room, covered in dust. Weeks ago, she shared photos and laughs with her best online friend. Now, after having felt the sting of betrayal, she prefers being hidden and friendless. She equates privacy with security and technology with pain.
Then she meets Valcas, an otherworldly time traveler who traverses time and space with a pair of altered sunglasses. When an ethereal being knocks Calla to the ground near her family's lakeside cottage, Valcas uses the Travel Glasses to help her escape. He offers his further protection in exchange for a promise. Intrigued by Valcas and the possibility of time travel, Calla accepts. That is until she learns that his search for her was no mere coincidence.
Calla sets off on her own, taking the Travel Glasses with her. Torn between searching for her estranged father and reuniting with the rest of her family, she tracks down the inventor of the Travel Glasses in hopes of discovering more about Valcas' past and motivations. The Travel Glasses take Calla's mistrust of technology to all new levels. But without them, she'll never make it back home. With Valcas hot on her trail, Calla hopes to find what she's looking for before he catches up.
The Call to Search Everywhen is a serial series of novel-length installments. Travel Glasses is YA fantasy filled with metafiction and other literary twistiness. It's a thought-provoking narrative about trust, relationships, reality and illusion.
Hi! I recently authored the first two installments of the YA time travel serial series, The Call to Search Everywhen. I'm a longtime reader of fantasy and sci-fi novels, particularly classics and young adult fiction. There's nothing quite like a good fairy tale or fable. When I'm not writing I enjoy traveling, reading and trying to stay in tune on my flute. :o)
Click here for the rest of the schedule



Have you enjoyed any of these books or any other titles set in Oxford, London or Folkestone in the United Kingdom? Let us know in comments!
Literary World Trip: Giveaway

Spread the word, submit your locations and keep stopping by each day to Tweet about the world trip – each of these will give you a chance to win.