Let Me Love You by Iris Blobel
Mapping the Book
About the Book
About Iris Blobel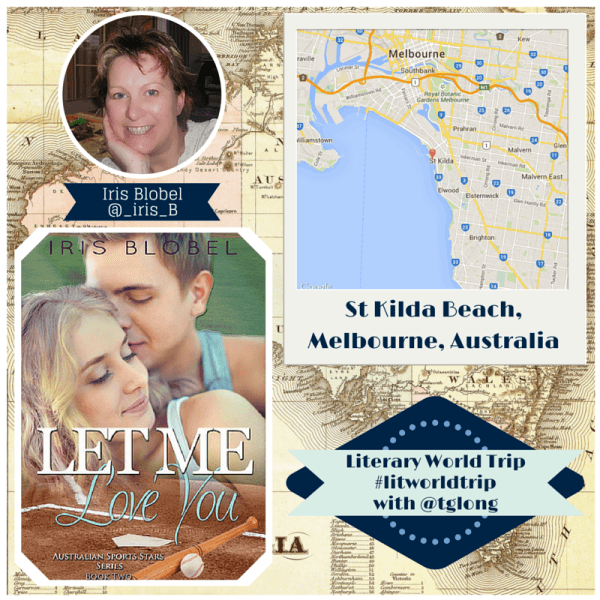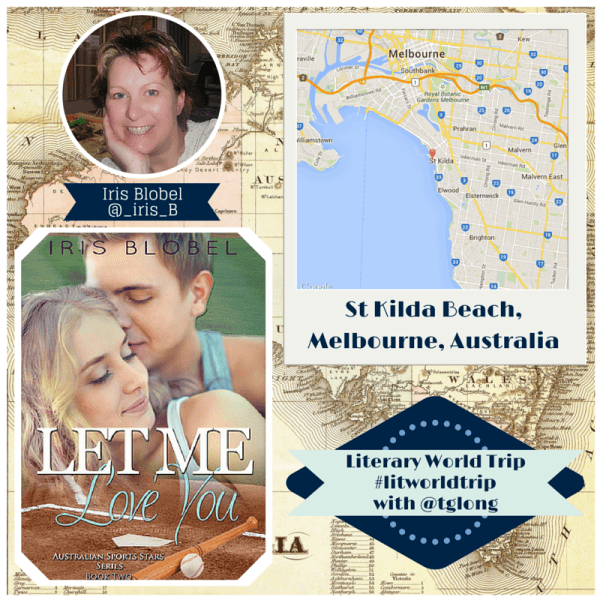 Book/Scene Location: St Kilda Beach, Melbourne, Australia
What happens there? My main character Tamara walks along the St Kilda beach, and meets Oliver, the "hero" of the story.
Excerpt
The following week, Tamara went to St. Kilda for a walk along the beach. It was early in the evening, but the streets were already busy with traffic. The sidewalk was packed with tourists and people looking for a place to eat. By the time she reached the shore, a headache had started, and she could feel the tension in her shoulders. She avoided the people around her and headed straight to a nearby rock formation to enjoy the view. It was beautiful. On the horizon, the sun kissed the sea, and the reflection of light danced across the water like glittering fairies. It made her feel the closest to relaxed that she'd been for a long time. Even the tension in her body started to ease a little.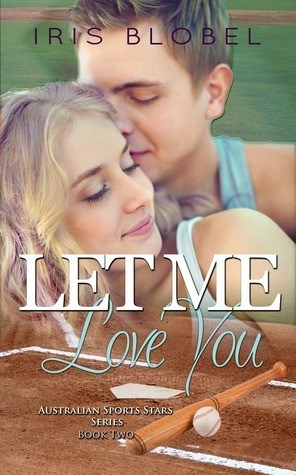 Oliver Dempsey, pitcher for a Melbourne baseball club, loves the women, and they love him…
But he keeps them at an arm's length, and when he meets Tamara, he's unprepared for the attraction he feels for her. Told by his coach that she's off limits, only draws him in more.
Tamara Amis moved to Melbourne to find some distance between her past and herself…
With the help of her uncle, the coach of a Melbourne baseball club, she quickly finds a job, and a place to live. Yet, one meeting with the handsome pitcher stirs unexpected emotions that threaten to overwhelm her.
It's Oliver's injury that brings them together, but as they find out about each other's pasts, how can they be ready to share a future?
Born and raised in Germany, I immigrated to Australia in the late 1990s. Having had the travel bug most of her life, I spent quite some time living in Scotland, London, as well as Canada where she met her husband. I love writing books and I'm looking forward to the release of my 9th book in July.
As Long As She Lives by Darcy Conroy
Mapping the Book
About the Book
About Darcy Conroy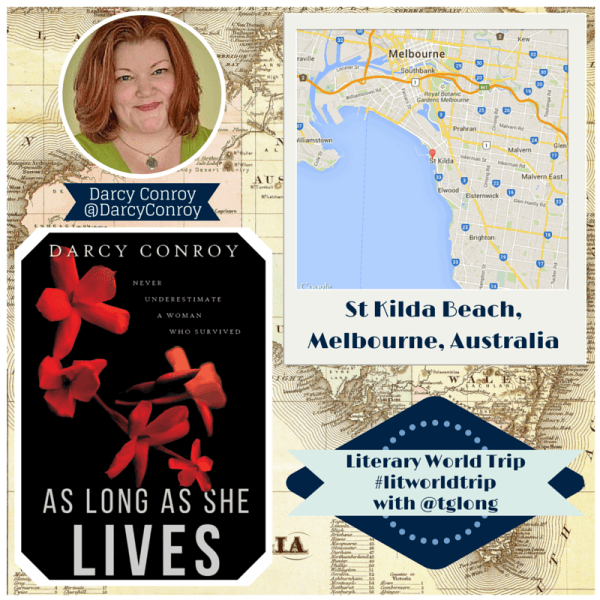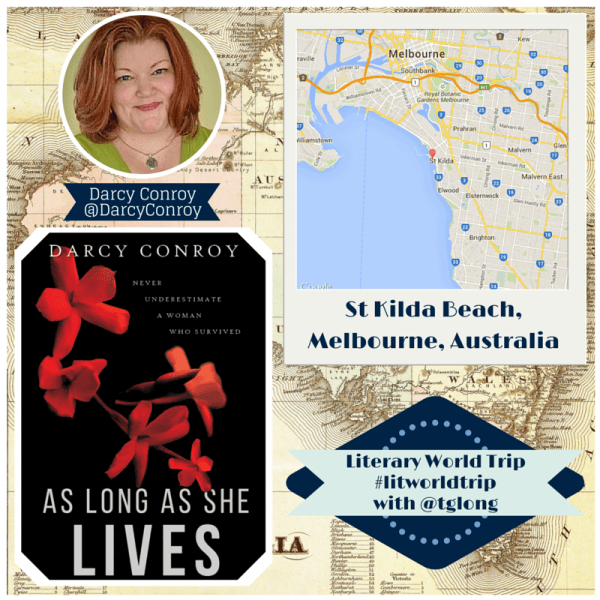 Book/Scene Location: St. Kilda, Melbourne, Australia
What happens there? When Caitlyn Lancaster thinks of 'home' it is St. Kilda's vibrant life by the bay that she thinks of. It is to St. Kilda that she returns and begins to gather her strength, not knowing that her enemy is close on her trail.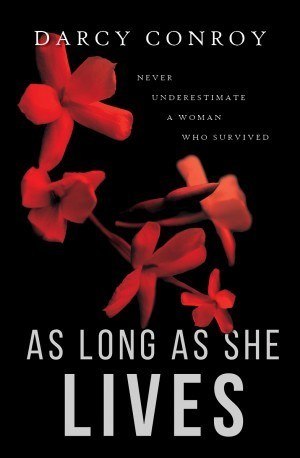 "…give everyone a different part of your story, then the gossip will be all about putting your story together, not questioning it."
After 4 years teaching in central Africa, Caitlyn Lancaster returns to her family in Australia, telling them she's been sent home because of looming political unrest. But Cait is more fragile than she and her Federal police handler anticipated. She's forced to accept that childhood family friend, now police detective, Riley Duncan must be told the brutal truth if she is to keep her secret and her family safe.
With Riley's support, Cait begins to find her strength but civil war erupts around her friends in Umoja and her secret becomes the key to the nation's future.
Putting her faith in her handler, Cait takes the ultimate risk only to discover that Agent Koffa has failed to take into account one vital detail.
He's not as good at his job as he thinks he is.
Darcy's first career was spent turning some of Australia's best loved novels and non-fiction into audio books. Now she begins a second career writing her own stories about curious, compassionate women who get themselves into trouble and find their own way out.
Born in Philadelphia, USA, and raised in Melbourne, Australia, Darcy has been travelling since she was 10 months old. She's lived in various cities in the USA, Australia, South Africa, Japan, Thailand, and New Zealand. She sometimes wonders if she's most at home as a stranger settling into a new city. At the time of publication she is enjoying being home in Melbourne but misses Japan every day and would happily spend the rest of her life living there (in a smaller city like Nagoya) if she could.
When she's not creating stories of her own or consuming the stories of others (in all forms) she dabbles in photography, plays MMORPGs with her husband (ranged DPS, sometimes heals) and, despite a tendency toward tech-geekery, collects fountain pen inks and fountain pens in which to use them.
Since 2005, she's kept a personal blog at narrativedisorder.com where she writes about her life and herself in the first person. If you stop by, do say hello!



Have you enjoyed either of these books or any other titles set in Australia? Let us know in comments!
Literary World Trip: Giveaway

Spread the word and keep stopping by each day to Tweet about the world trip for extra chances to win.
Check out the Twitter chatter, plus Instagram and Pinterest pics using #litworldtrip. You can easily follow the #litworldtrip Twitter feed here.