Celebrating Family and Festivities
We all have festive traditions, memories, stories, recipes, hopes, wishes, and favorites that we share within our families. This hop is all about celebrating family and festivities, both in real life and in fiction!

What to write about
Your own family
You can write about anything you like from family traditions to a favorite recipe.
Why not share your favorite holiday reads?
Or your holiday playlist?
A fictional family
You could also write about a fictional family – or someone else's
Share a holiday themed excerpt from a book
Tell us how your fictional family will be celebrating the holidays
Meet the Tylers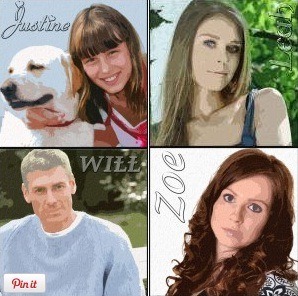 Family is important to me but it's also an essential theme in my book, In Leah's Wake. So, my 'Meet the Family' entries will be themed around them:
10th December  – Leah's holiday music playlist
11th December – Will's favorite festive memory
12th December – Justine's holiday wishlist
13th December – Zoe's best holiday recipe
How to take part
Add your name/blog URL to the linky
A few days before the event you will receive an email with all the information you\'ll need, including graphics and the updated linky code (we will generate a new linky prior to the event so it links directly to all the posts)
Schedule your post(s) to go live at 12:01 EST between 10th and 13th December and respond to our email with your direct post URL (we will add this to the new linky upon receipt and this will enter you into the draw)
You can post on one date or several dates
When the hop is live try and visit/comment on as many other posts as you can to spread the love!
You could win…
Taking part in the hop
Every participant who posts the sponsor link with their post will be entered into a draw to win one of 2 $50 Amazon/B&N gift cards
Post the 'Sponsored by…' graphic with your hop post for extra entries (this will be sent out by email)
Spreading the word
There's also a separate 'Spread the Word' contest with two $50 Amazon/B&N gift cards available
Complete the slogan "In Leah's Wake would be a great holiday pick because…" and submit it via the Rafflecopter for extra chances to win.
Pin the badge and 'Sponsored by' image for extra entries.
Grab the Badge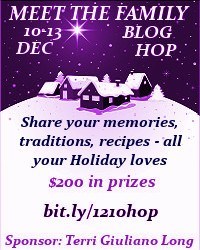 Pin the Badge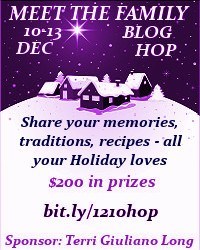 Pin the Sponsor Image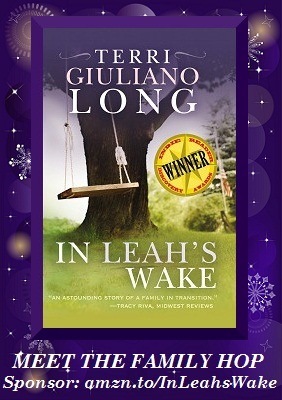 Spreading the Word
In Leah's Wake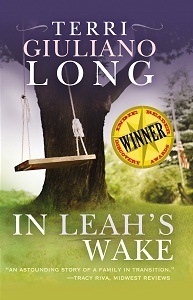 A Story of Love, Loss, Connection, and Grace
At the heart of the seemingly perfect Tyler family stands sixteen-year-old Leah. Her proud parents are happily married, successful professionals. Her adoring younger sister is wise and responsible beyond her years. And Leah herself is a talented athlete with a bright collegiate future. But living out her father's lost dreams, and living up to her sister's worshipful expectations, is no easy task for a teenager. And when temptation enters her life in the form of drugs, desire, and a dangerously exciting boy, Leah's world turns on a dime from idyllic to chaotic to nearly tragic. 
As Leah's conflicted emotions take their toll on those she loves-turning them against each other and pushing them to destructive extremes-In Leah's Wake powerfully explores one of fiction's most enduring themes: the struggle of teenagers coming of age, and coming to terms with the overwhelming feelings that rule them and the demanding world that challenges them. Terri Giuliano Long's skillfully styled and insightfully informed debut novel captures the intensely personal tragedies, victories, and revelations each new generation faces during those tumultuous transitional years. 
Recipient of multiple awards and honors, In Leah's Wake is a compelling and satisfying reading experience with important truths to share-by a new author with the voice of a natural storyteller and an unfailingly keen understanding of the human condition: at every age.
Amazon