Writers and Readers of the World Unite!
Writing is a labour of love, a mission. Reading is a passion, an exploration of ourselves and the world around us.
A couple of years ago I wrote a novella. This was the culmination of serious amounts of thought and consideration.  At the time of completion – after multiple rounds of re-reading and editing – I explored my options for publishing. I knew it would be tough, as I wouldn't call my work mainstream fiction. However, I wasn't prepared for the experience of being a new writer, an aspiring author.
After uncovering the traditional publishing industry's structure, I sent out query letters. Discovering that it was virtually impossible to receive feedback on my work was disheartening. A definite low ebb; a dark contrast to the excitement of writing.
Unabashed, whilst continuing to send out letters to the industry, I investigated the alternative options. Back then these were limited: mainly comprising of old school Self Publishing platforms that required significant personal investment for limited print runs and little support. My thoughts at the time were that these options justified the common and loaded label of vanity publishing; this wasn't for me.
Stuck in an infinite no-feedback, no-option loop, I took some time to reappraise; going back over my novella to revise and re-edit, continually improving and learning about my writing style. This is when the idea was developed for iWriteReadRate; a website to support writers and leverage technology to connect them with readers.
Jumping forward two years to 2012, we've experienced rapid and exhilarating development  in the options available to writers; the concept of Indie has exploded and completely re-imagined what people consider publishing. I like to think of it as The eBook Revolution; rather than an evolution it is a seismic shift to place more control in the hands of writers themselves and their readers; the consumers of our stories.
Indie writing and publishing nonchalantly shrugs off the legacy stigmas built up over decades to be replaced by the more constructive image of motivated writers being brave, impatient, and committed to their success. An emerging model where writers and readers interact in dynamic and personal ways. Don't think of it as second best to print publishing, think of it as a fantastic opportunity to own your destiny.
The rise of the Indie means the future looks innovative and heaving with options for dedicated, professional and talented writers to reach their audience. We're bringing publishing into the 21st century to make it more social, more democratic and more accessible. Now is a disruptive time full of potential for writers to find their readership, develop their following and to be successful in their own right.
For the reading public it is an equally dynamic period in the development of literature. We now have more choice, more voices, and ever more ways to access books in every genre. We can now find – thanks to Indie writers – stories that we're looking for that simply wouldn't have been commercial enough for publishers to invest in.
The world is now our audience, the internet is now our bookstore, and any connected device are now our books; everyone online is within the reach and influence of the revolution.
As a writer, go out into the world and leverage the tools available with great writing, great editing, great covers, great ebooks and connect with your audience.
As a reader, discover new writers, and don't be afraid to take a chance on a well edited and constructed ebook synopsis, interesting cover, and an enthusiastic writer.
Our time is now. It will be what we all make of it.
Bio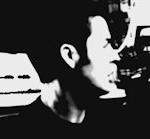 Adam Charles is a writer, and a founding Director of iWriteReadRate.com. You can read the first two chapters of his fiction novella, My Tiny Universe, free on iWriteReadRate. Follow him by joining the iWRR community and visiting his Writer Profile.
Read more from Adam in these previous guest articles on Terri's blog:
I Don't Miss My Massive Walkman & Soon We Won't Miss Books
How I Write: Funnels, Soup & Dark Energy
iWriteReadRate
iWriteReadRate is a social ebook community for writers and readers of fiction. This community enables literary people to join together, communicate, and share their love for the written word. Our objective is to help writers by supporting them – making what becomes a successful story or novel more democratic, more personal and more social. From a reader standpoint we're here to help them discover great new writers and stories. We're just like our members, so everything we do is to support, challenge and engage you.
Visit their About Us section to find out more: iWriteReadRate.com
All Indie Week posts
Amy Edelman – founder of IndieReader
Tahlia Newland – author of A Matter of Perception
Naomi Blackburn – co-moderator of Sisterhood of the Traveling Book
Jonathan Gould – author of Doodling
Greg – founder of Ereader News Today
Roz Morris – author of My Memories of a Future Life
Stephen Windwalker – founder of Kindle Nation Daily
Susan Salluce – author of Out of Breath
Pandora Poikilos – founder of Orangeberry Book Tours
Michael Burns – author of The Horn
Terri Giuliano Long's 'Ode to Book Bloggers'
Donna – founder of Girl Who Reads
Kathy – founder of I Am A Reader, Not A Writer
Rachel Thompson, author of The Mancode: Exposed
Adam Charles, founding Director of iWriteReadRate.com
Christine Nolfi, author of The Tree of Everlasting Knowledge